Foxboro Coffee, Cookies & Spring Cleaning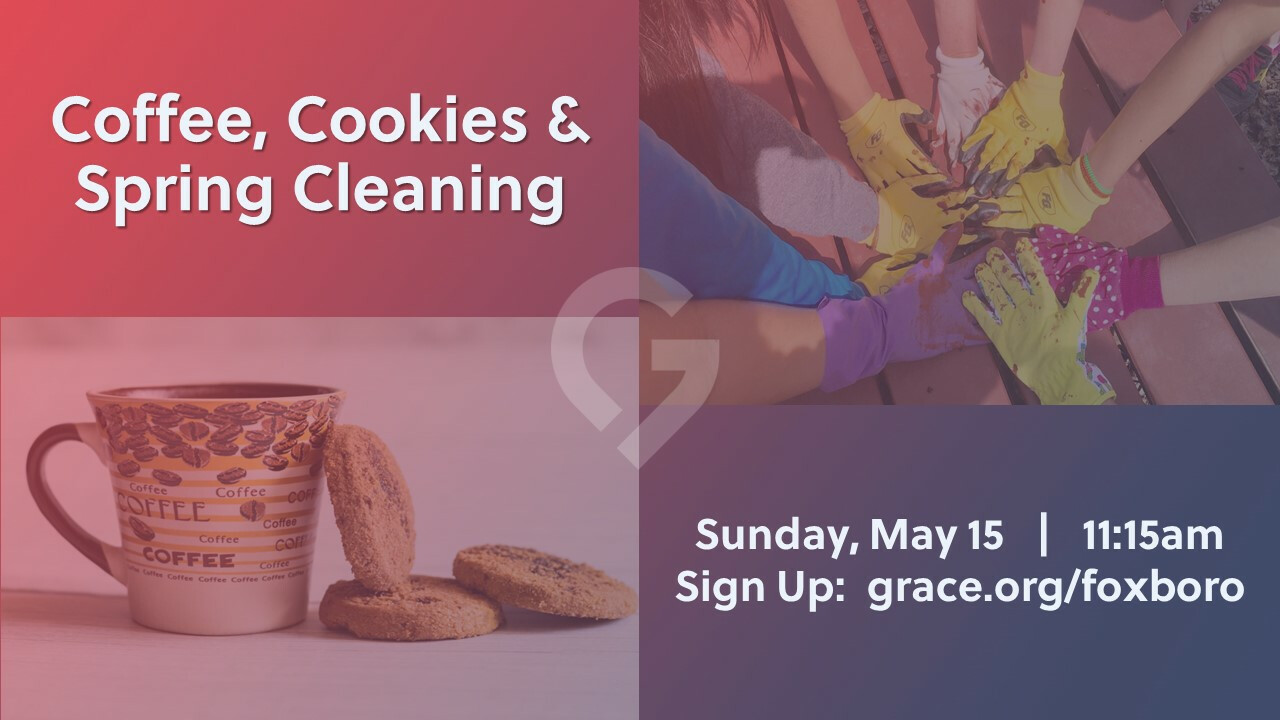 As we continue the forward momentum of creative ways to celebrate and serve together, we will be taking time after our worship service to make headway on a few projects around our property while enjoying some coffee and cookies together. Come for the treats, stay for the teamwork and friendship! Please sign up to bring cookies and to help so we know what projects we can tackle, and to ensure enough cookies!
Sign up to join the cookie and clean-up crew!