Foxboro Online Prayer Gathering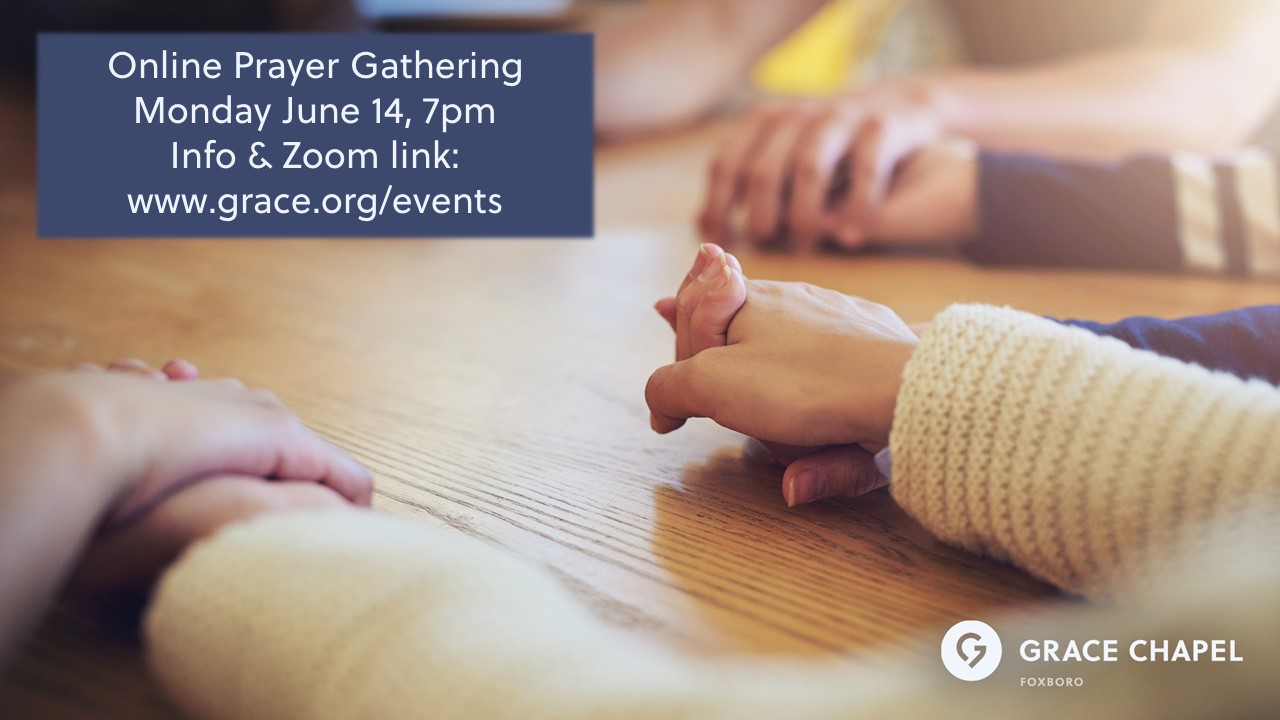 As we reflect on the new season we are walking into as individuals, and as a church, it's important to find ways to connect with God and with one another through prayer. We are setting aside time to join with others from our campus to do just that. We will be hosting an online prayer gathering at 7pm Monday June 14, as we journey through this season of new growth.
We will check-in with one another, hear some devotional thoughts from one of our staff members, pray together, and reflect with a song. It's a great way to refresh our hearts as we head into summer.