Kids Week Final Bash: Press Play 2021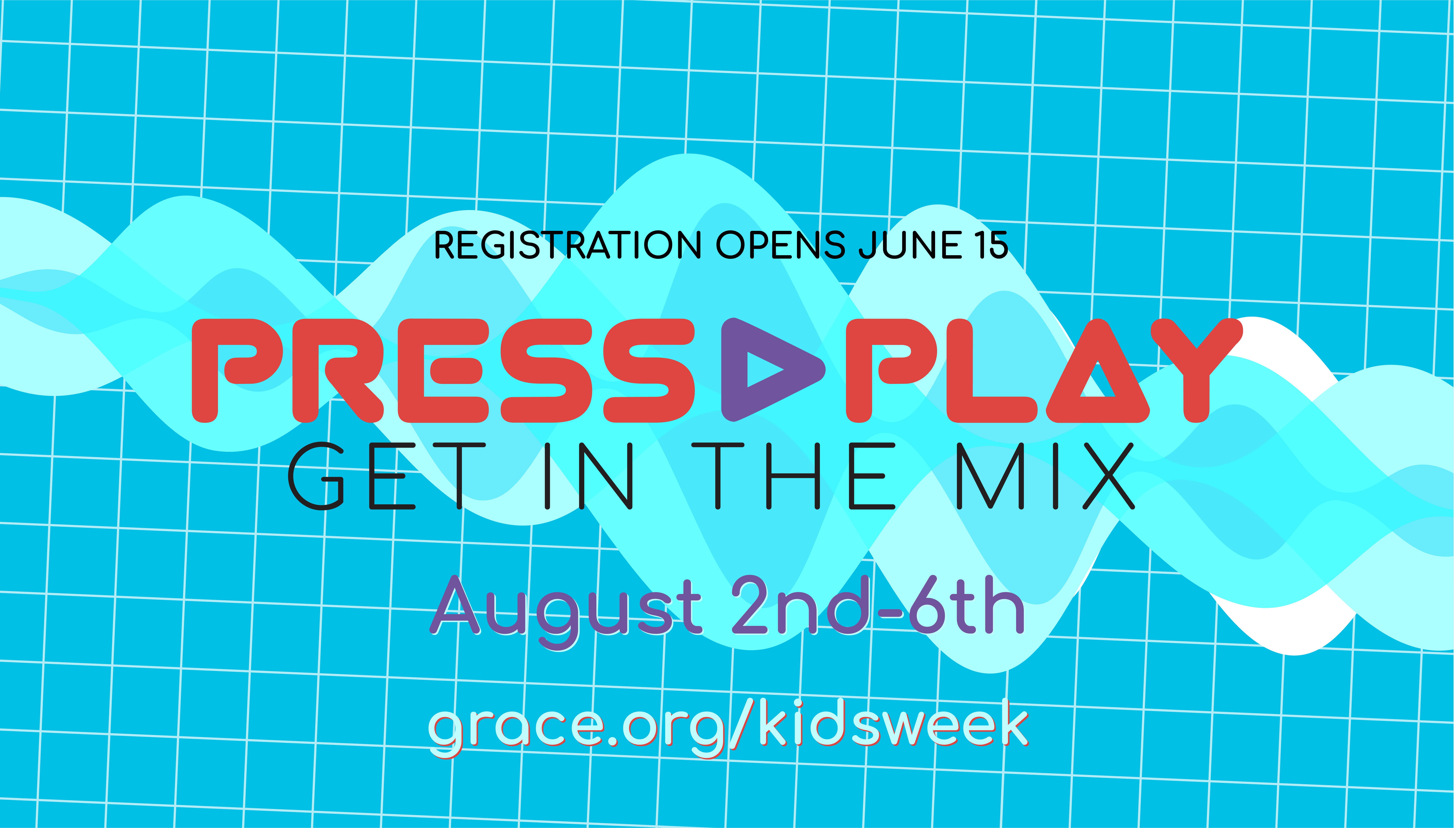 We want to celebrate the end of an awesome week with as many of you as possible on Friday evening, August 6th. From 7-8 pm we will gather outdoors in both Lexington and Foxboro and have a time of worship with our Kids Week musicians, a great story and surprise events from our large group leaders, prizes for the winners of our various challenges throughout the week, and lots more fun! There is no extra cost for this special evening, it is covered in your $15 fee for your Virtual Kit.
Please plan to join us for this Fun Friday Evening Bash - and bring your friends!!
Registration for Virtual and in-person Lexington Kids Week is closed. Registration for in-person Foxboro is open for kids who have completed Kindergarten through 5th Grade.
For more information or to register for in-person Foxboro Kids Week, go to www.grace.org/kidsweek
If you have any questions, email kidsweek@grace.org