In-Person Kids Week: Press Play 2021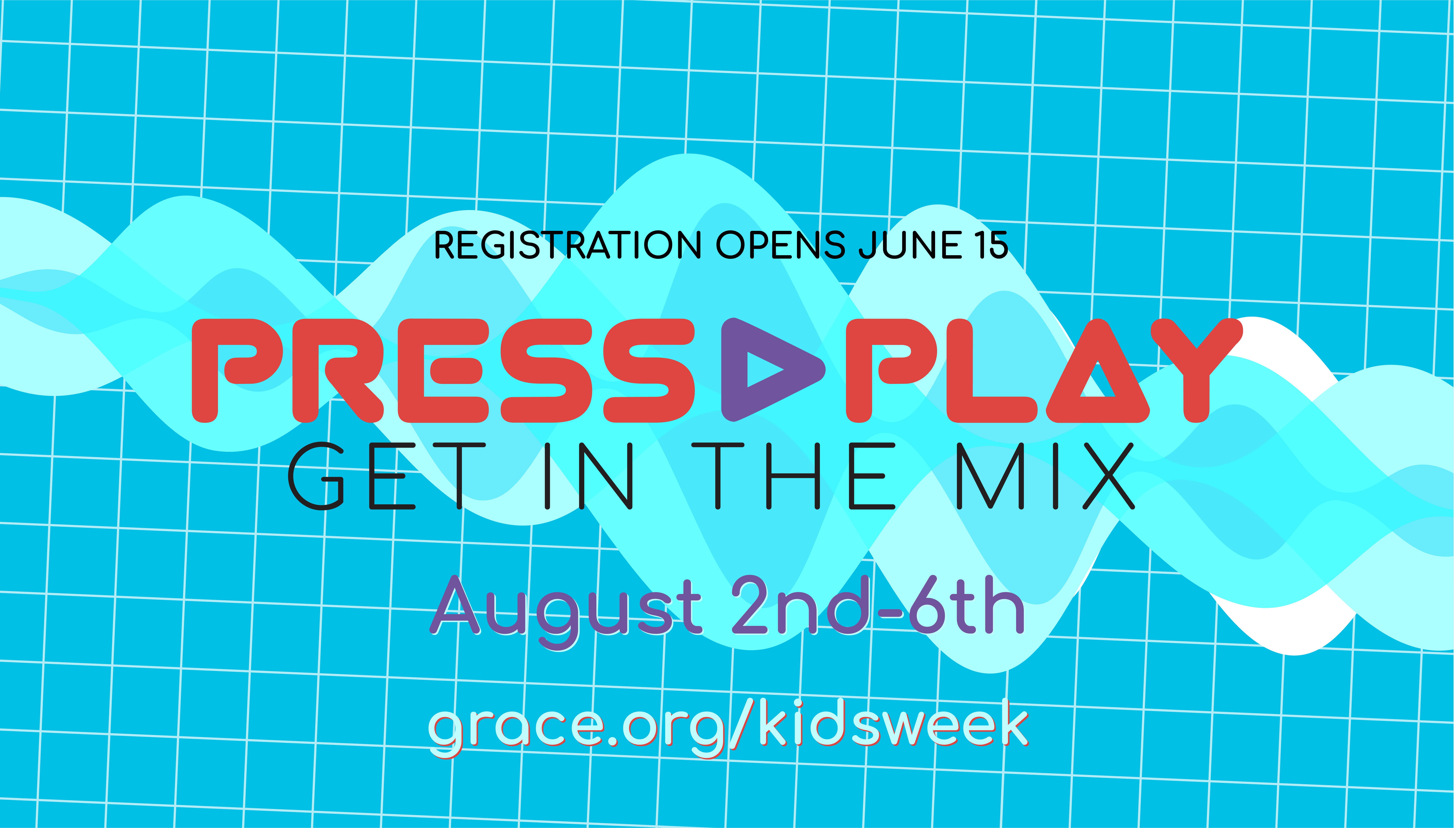 We are so excited to be able to offer Kids Week 2021 [PRESS PLAY: GET IN THE MIX] for four mornings, Monday August 2 through Thursday August 5 IN-PERSON from 9:30-11 in two locations - Lexington and Foxboro. There is no extra cost for these in-person days, it is covered in your $15 fee for your Virtual Kit.
We will begin in the sanctuary (sitting spaced out and with our masks on), and have fun singing and laughing and hearing the Bible story for the day. Then the group will be split into two different large spaces. There, each group will get to experience a special presentation and activity for missions and imagination station! Then everyone will gather back in their seats in the sanctuary for a closing time.
We expect the number of children and leaders allowed will be limited, due to State and CDC guidelines, so sign up early! You will have the option to name the other children in your "pod" with whom you would like your sons/daughters to be with. If we fill up, we will keep a waiting list in case the numbers allowed in our spaces increase before Kids Week begins.
Registration for Kids Week is $15 per family for kids who have completed Kindergarten through 5th Grade. Registration for Lexington Kids Week has closed.
In-Person Foxboro Registration
For more information go to www.grace.org/kidsweek
If you have any questions, email kidsweek@grace.org