Virtual Kids Week: Press Play 2021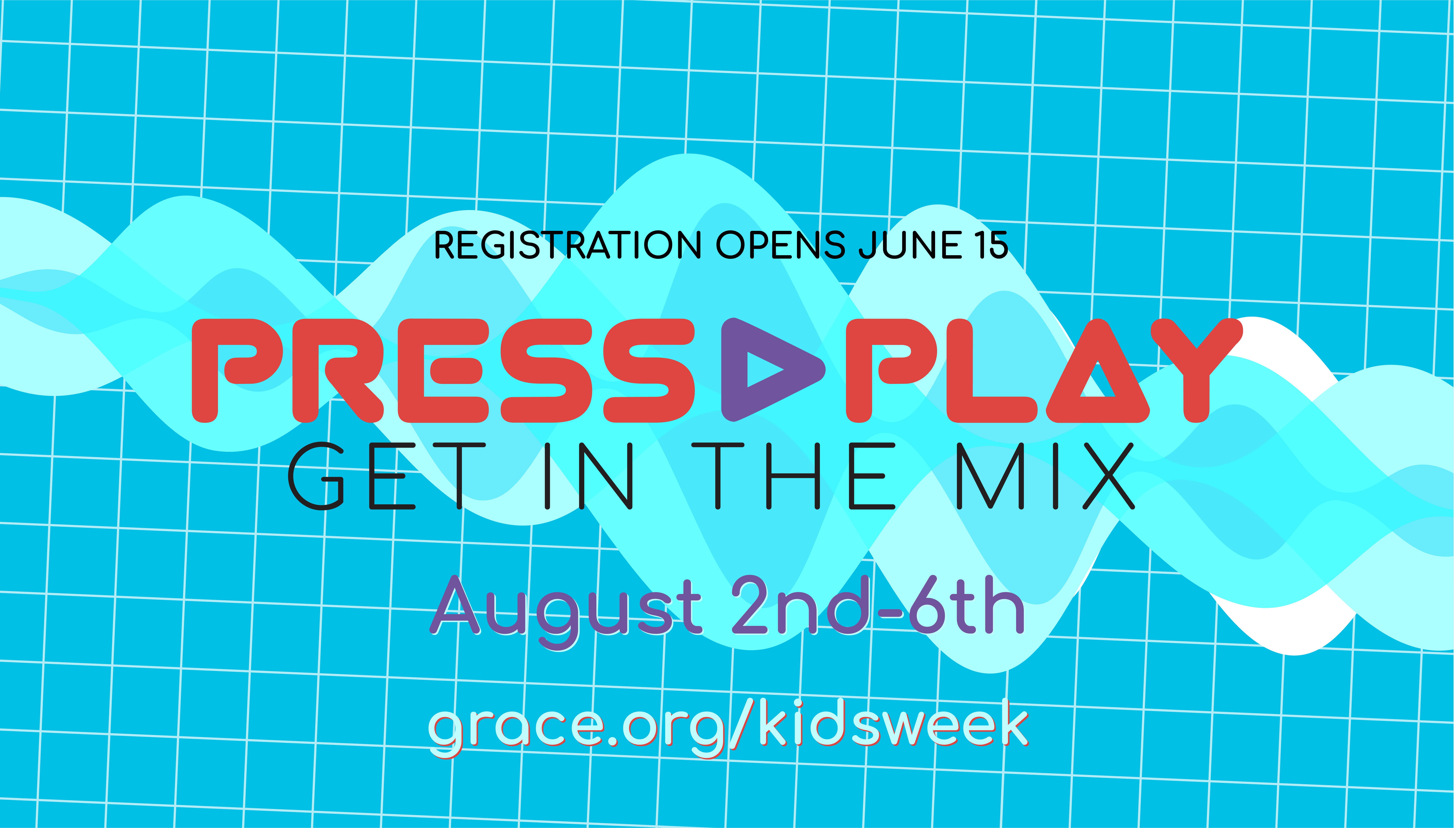 Summer is here! We are ready to help you make it a great one! We have once again redesigned Kids Week and it will be coming to your homes virtually AND some opt-in in-person sessions for kids and families!
We will provide you with a fun Kids Week Kit, filled with everything you'll need for an amazing week of learning about what it means to PRESS PLAY and GET IN THE MIX! While in-person sign-ups will be limited, this is an amazing opportunity to invite kids in the neighborhood to join you and your family in the virtual adventure, and then join us Friday evening for an outdoor celebration!
Registration for Virtual Kids Week has closed.
For more information go to www.grace.org/kidsweek
If you have any questions, email kidsweek@grace.org