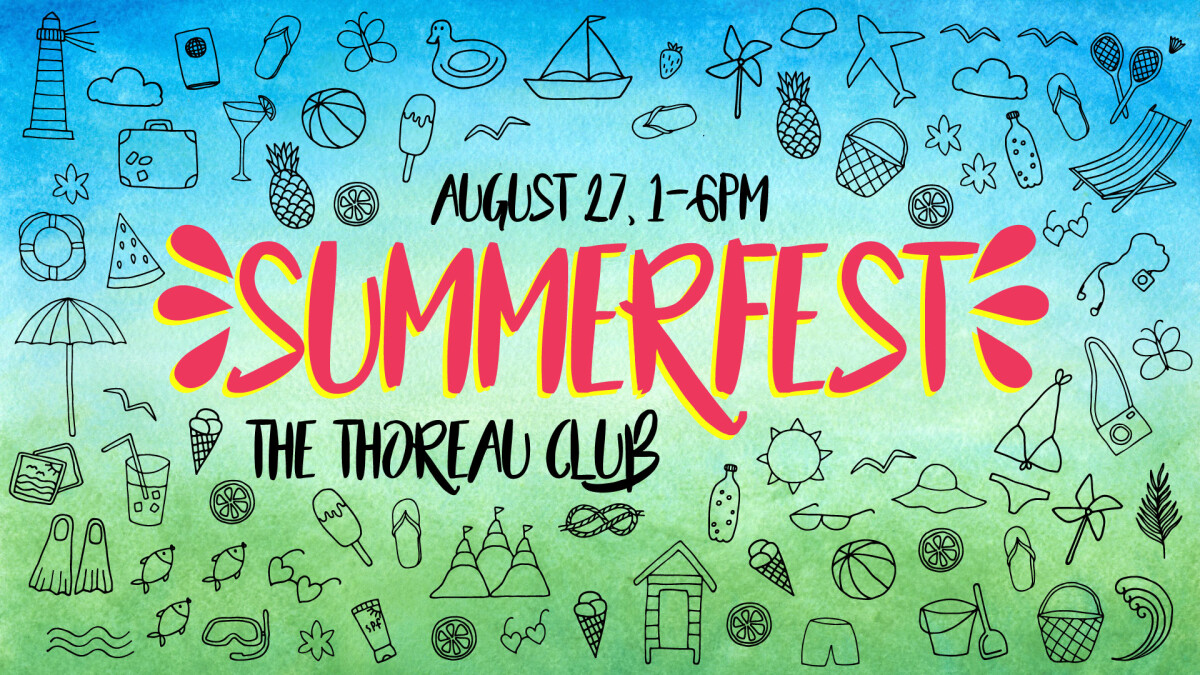 Grace Chapel Summerfest
Sunday, August 27, 2017, 1:00 PM - 6:00 PM
The Thoreau Club, 275 Forest Ridge Rd, Concord, MA 01742
Join our church community for a day of outdoor fun, eating, and fellowship! There will be activities for all ages, including swimming, hiking, lawn sports, and more. The suggested donation of $10 per person or $20 per family will cover use of the facility and activities (you can pay below or at the event).
Juliana's Catering will be selling lunches at $5-$10 per person - burgers, hot dogs, and BBQ - and we'll also have an ice cream truck. If you'd like to purchase lunch/ice cream, please bring cash, or you can bring a picnic lunch.
If you're new to Grace, this is a great way to get to know some folks at church in a relaxed, fun atmosphere. And if you've been around for a while, invite a friend!
Please RSVP to let us know you're coming, so we can plan accordingly. Thanks!
Option 1: I'd like to pay online now. Click on the below box to sign up and pay via MyGraceChapel. No need to fill out the RSVP form on this page.
Option 2: I'd like to pay at the event. Please fill out the form below.