Blue Christmas - Devotional Pick-up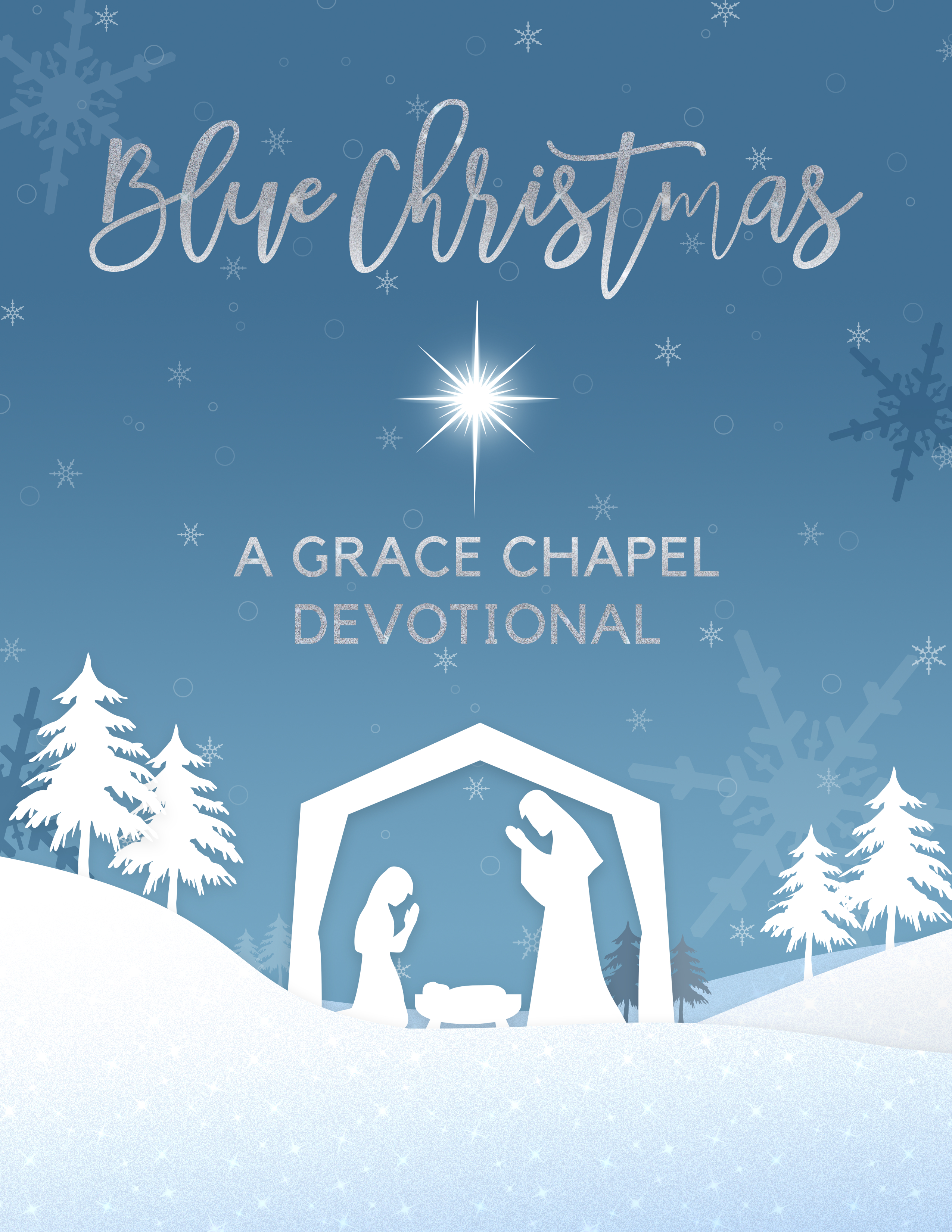 While the Christmas season is a time of joy and hope, we know that for many, the holidays can also be a time that brings up pain, hurt, and loss. For those having difficulty in these areas, the Christmas season may feel lonely and overwhelming. Blue Christmas is a non-traditional service that acknowledges the pain and offers hope and comfort to those who are grieving the loss of a loved one or hurting during the holiday season.
This Christmas season, our annual Blue Christmas service will look a little different due to the COVID-19 pandemic. To ensure and offer the utmost quality and the highest amount of safety, we will move from a non-traditional service to a different format. We have not forgotten the importance of Blue Christmas and are mindful of what it represents; therefore, instead of a service, we will be offering a Blue Christmas devotional booklet. The Blue Christmas booklet will include personal devotionals from our pastoral staff in which they graciously and lovingly write about their own experiences of grief and loss.
The Blue Christmas Devotional Booklet will be available to all and will offer a tangible, heartfelt way for one to feel connected, supported, encouraged, and cared for as many of us have experienced and are experiencing a difficult year of loss, grief, isolation, and hurt.
The Blue Christmas Devotional Booklet will also honor and remember the names of loved ones lost this year and the past years. I hope this devotional booklet offers you hope, support, connection, and faith in God's presence and faithfulness, especially during this season of unrest.
The Blue Christmas Booklets will be available for pickup via a drive-thru on December 5th, from 10am to 12pm.
In Christ,
Sunny
Pastor of Community Care