A Church-Wide Call to Prayer - Resolve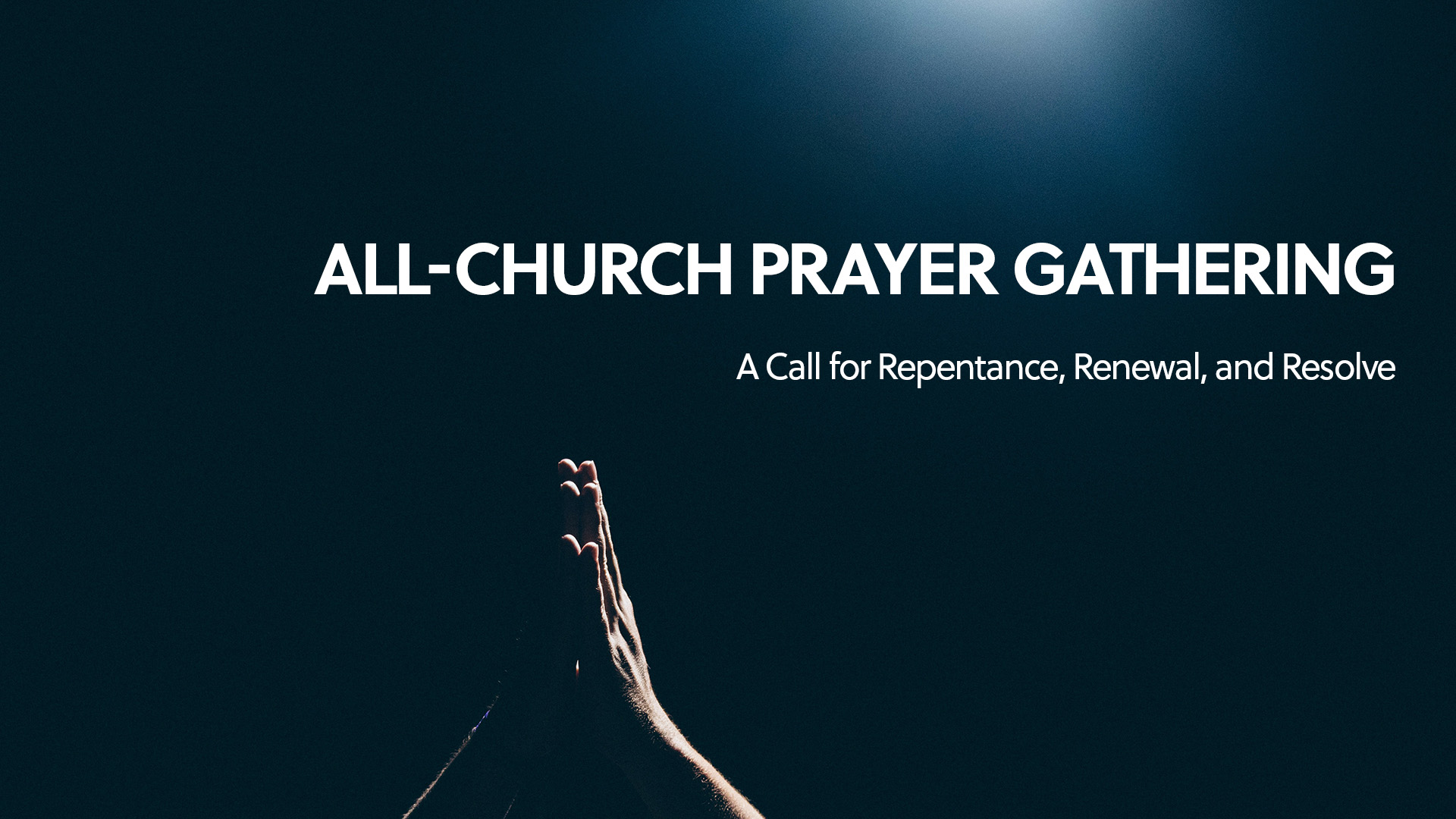 Pastor Bryan is calling for a time of congregational prayer as part of our 100 Days Fall initiative. We are inviting all who love Jesus and others to spend time acknowledging our personal and collective sin and brokenness and to seek the Lord in three movements - Repentance, Renewal, and Resolve.

Join us on Sunday, December 6 at 7pm in this powerful and needed cultural moment and may we continue with resolve.