EPIC 2020 - Virtual Edition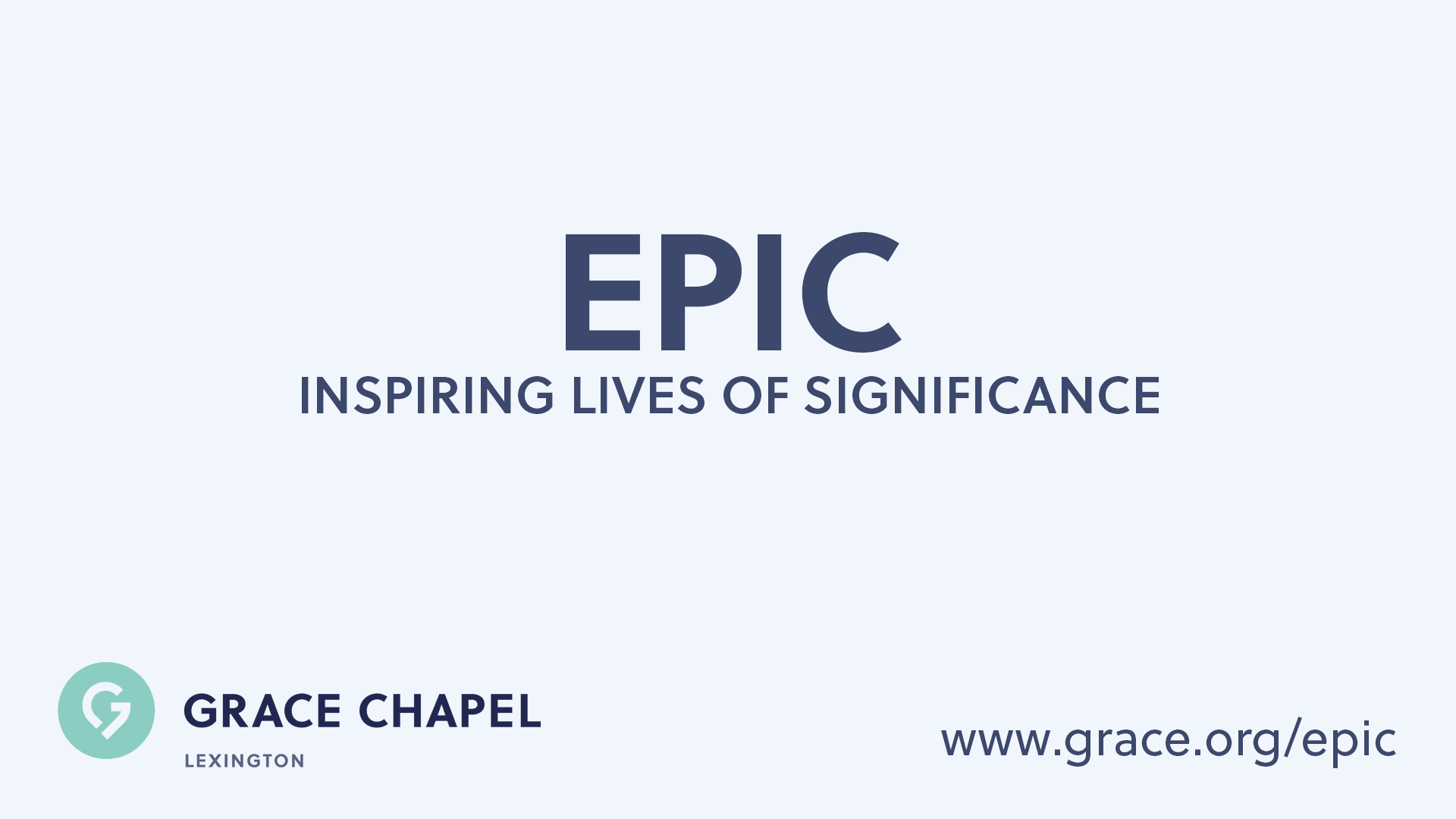 Forgetting what is behind and straining toward what is ahead, I press on toward the goal to win the prize for which God has called me heavenward in Christ Jesus.
- Philippians 3:13b-14
THE STORY THAT WE WRITE WITH OUR LIVES
We are a community of boomers, early retirees, and empty-nesters who want to make a difference for the sake of God's Kingdom and for the flourishing of the world. We seek to energize and mobilize our generation to live lives of significant love, wise influence, and generous involvement. We envision this as a missional community, used by God.
If you identify with this stage of life and one or more of the above goals, please join us at our monthly gatherings!
Our theme will be "Trash, Treasures and Resilience—God's Way" What can we learn about spiritual resilience and trusting God amidst challenging circumstances, including Covid?
Our special speakers will be Hector & Margarita Rivas, who lead The Potter's House ministry in Guatemala. They will join us virtually and share their past year's story of God's grace and power despite the uncertainty and dangers of the deadly pandemic. What began as a bleak set-back slowly shifted into new insights and significant strides forward in serving "the poorest of the poor" (the people who live near and work in the biggest dump in the northern hemisphere) both materially and spiritually.
Hector and Margarita have been leading and directing The Potter's House ministry and staff team for the last 15 years. Their love of Jesus, their dependence on God, and their ability to share the good news of Jesus while tackling material poverty has been remarkable—and fruitful. Poverty, indeed, is complex. But for 35 years this indigenous ministry, The Potter's House, has developed the wisdom and track record of providing compassion and empowering healthy progress (not an approach that results in dependency). Amazingly, despite the threat and fears of Covid, not only has the Potter's House ministry survived, but God has also blessed them and they have seen real progress in what should have been a standstill year. We have a lot to admire and learn from their faithfulness and modeling!
A Double Delight: Our May 7th EPIC Gathering also will include a visual and verbal report from our very own 2021 EPIC "virtual" Guatemala Team.
EPIC gatherings will be happening virtually. We will be using ZOOM to engage remotely from our individual homes. Join the mailing list below in order to receive the zoom link.
EPIC newsletter subscribers, you will receive a Zoom invitation by Wednesday prior via email. If you are not subscribed to the EPIC newsletter, you may do so below. Feel free to forward the email with the Zoom link to a friend who might be interested in participating.
MONTHLY GATHERINGS
Within each evening we have 3 foundational segments:
COMMUNITY: build friendships over food, conversation, and shared experience
INSPIRATION: inspire one another and be inspired through teaching from guest speakers
INVOLVEMENT: collaborate in various ways to make a significant difference (compassion and justice issues, ministry opportunities, or a mix of other interests).
Future Schedule and Speakers for 2020-2021:
May 7: Trash, Treasures and Resilience—God's Way; Hector & Margartia Rivas
Jun 11: EPIC Year-end Celebration
EPIC "Go Now" Service Activities 2020-2021
May: Spring Serve