Mom to Mom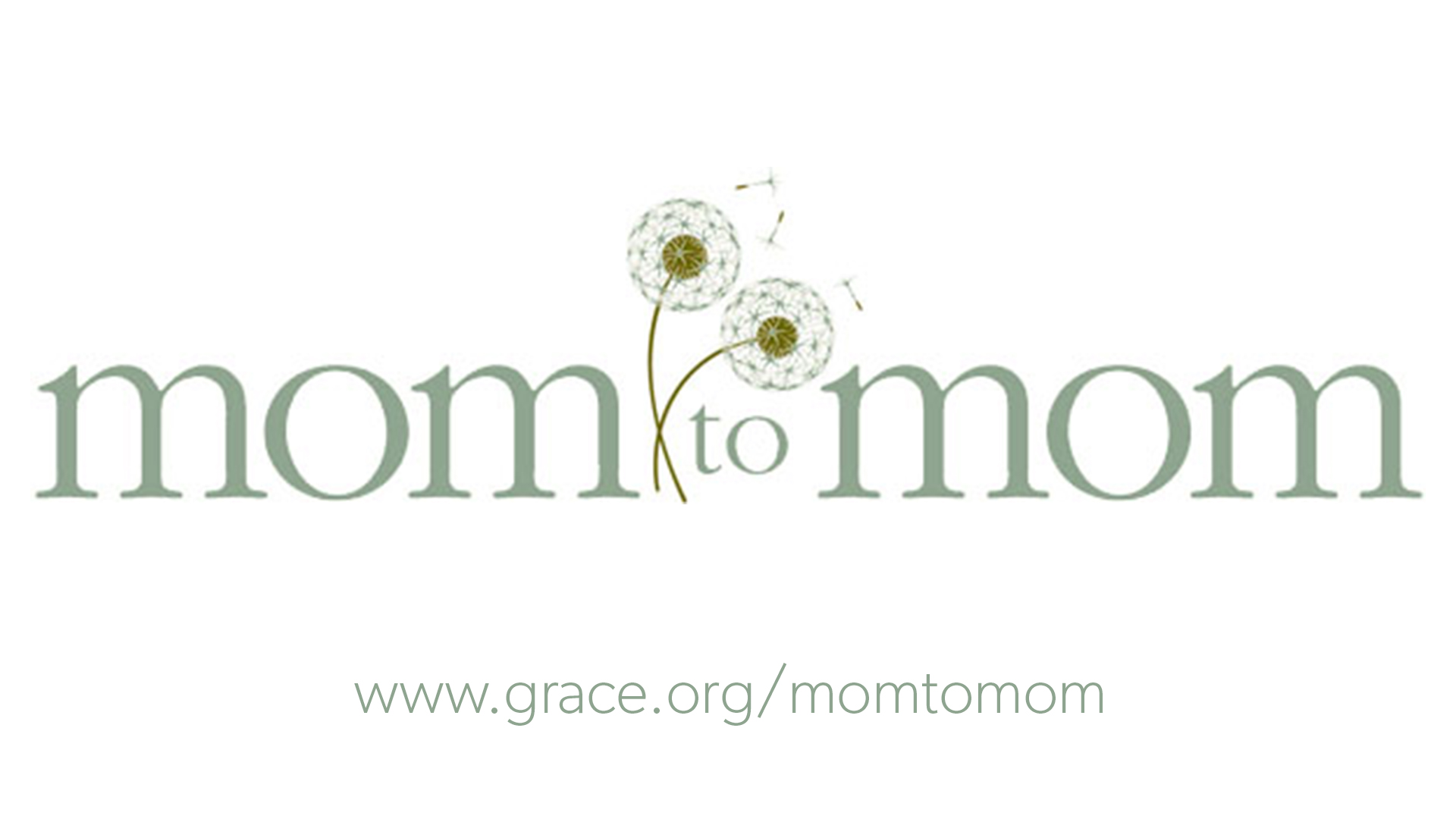 Mom to Mom 2020-2021
COVID-19 Update: MOM TO MOM IS BACK!
Grace Chapel has the privilege of continuing to educate, encourage, and equip ALL MOMS during this very different and difficult season of life.
Moms will be given the opportunity to watch each week's lesson online, at their convenience.
We are investing in making it possible to participate in a "virtual" small group discussion led by a Titus 2 leader—an experienced mom. There you can share the joys—and frustrations—of motherhood.
So please, while connecting socially is so so hard these days, won't you consider joining us as we continue to explore the promises and purposes God gives us as parents?
Connie Lawrence and team.
---
Mom to Mom is our gathering of Groups for moms with children. Mom to Mom is a community of women who engage, encourage, and equip each other for the most important job in the world: parenting. Through practical, Biblically-based teaching on parenting and through supportive interaction in small groups led by experienced mother, called Titus 2 Women after the Titus 2:4 model in the New Testament, we wish to foster growth not only in our parenting skills but in our wholeness as women - intellectually, relationally, and spiritually.
We are women of diverse backgrounds from many different churches and communities all over the Boston area who have children of all ages. Though at various stages of parenting, we share a common desire to grow as women and as mothers.
This year's curriculum is Growing Together: Growing a Child = Growing a Mom, is designed for both new and returning moms. It will help us all come to know ourselves, our husbands, and our children better so that while we are growing our children, God can be growing us. The year is organized around four themes:
Personal Growth: Parents are People, Too
Partnering Growth: Marriage is the Heartbeat of the Home - Keep it Pumping
Parenting Growth: As We Grow Them, He grows Us
Parent Power: Keep Connected to the Source
REGISTRATION
Registration cost is $55 for the full year. Childcare will not be offered this year because we are meeting virtually. Start date has been moved to October 1, 2020
Small Group Meeting Times
Wednesday 1:30pm,
Thursday 10:30am, or
Thursday 7:00pm
Register for Mom to Mom
What to expect
The "core curriculum" is based on teaching by Linda Anderson which is Biblically-based but very practical and applicable, no matter your spiritual background. We have a number of guest teachers as well—on a variety of topics our moms have asked for.
We gather in large group to listen to a mom-talk (sometimes via video, sometimes live), then break for coffee-plus, then go to small groups (led by more experienced moms, "Titus 2 Women") where we can share our real lives as moms and be encouraged. We listen, we learn, we laugh, we cry, we encourage, and we leave feeling better than when we first came in.
For more information on Mom to Mom, please contact Connie Lawrence.