All Church Evening of Prayer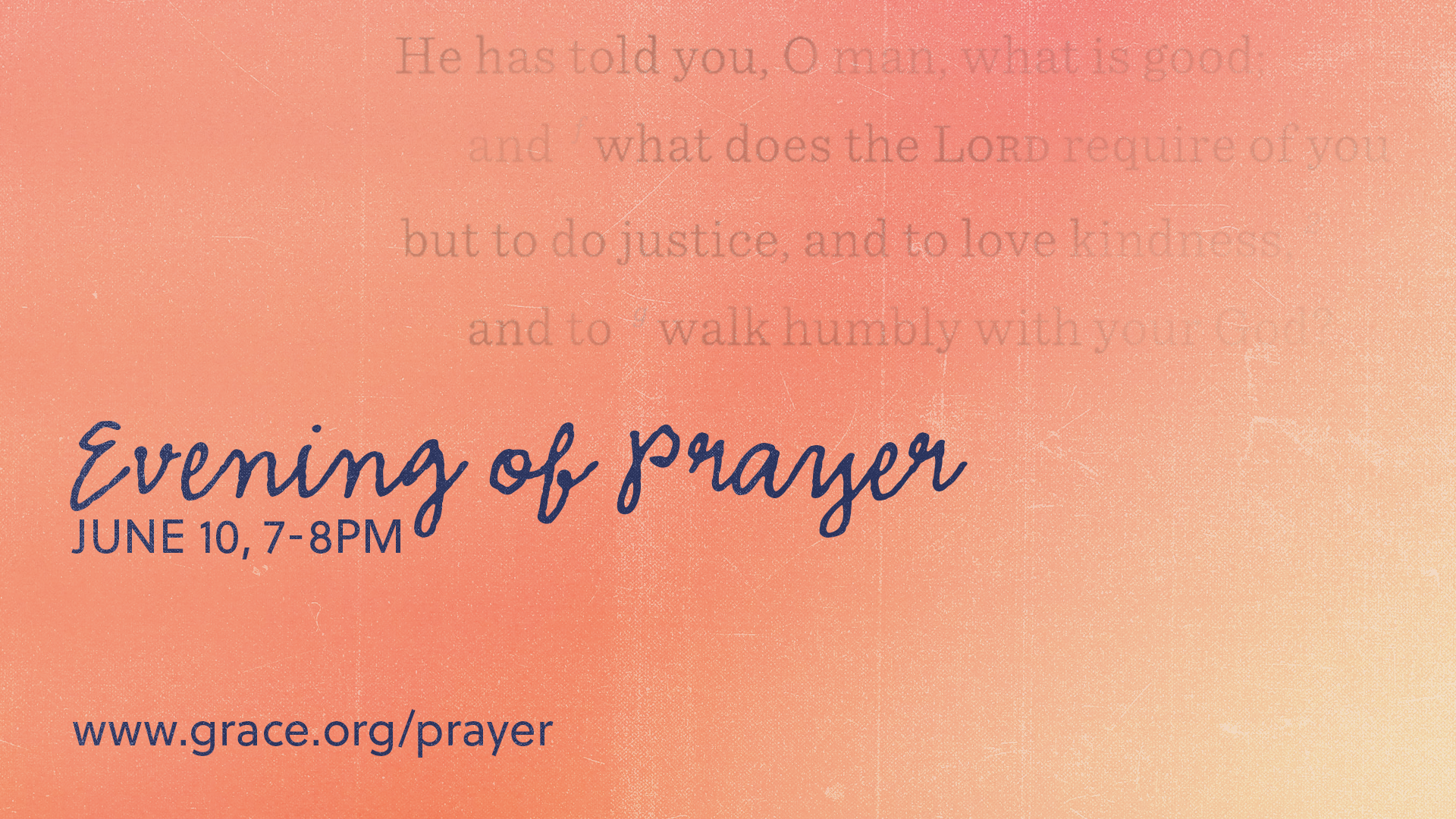 Our nation is responding to the deaths of George Floyd, Breonna Taylor, and Ahmaud Arbery in waves of anger, pain and grief. These peaceful and violent demonstrations are signs of the deep divisions in our nation. Divisions that arise out of racism, economic inequity, prejudice and the abuse of power. We know this is not what God intends for humanity.
On Wednesday, June 10th, from 7-8 pm, we will be gathering as an entire church over a Zoom call to pray, lament, repent and search our own hearts as we cry out for God's justice for all his children. Let's invite God to "point out anything in me that offends you" (Psalm 139:24). And let's ask God to guide us to become the people He intends us to become - people who help bring justice and reconciliation to a broken, hurting world.
Click here to participate.