LEX Kidstown Scavenger Hunt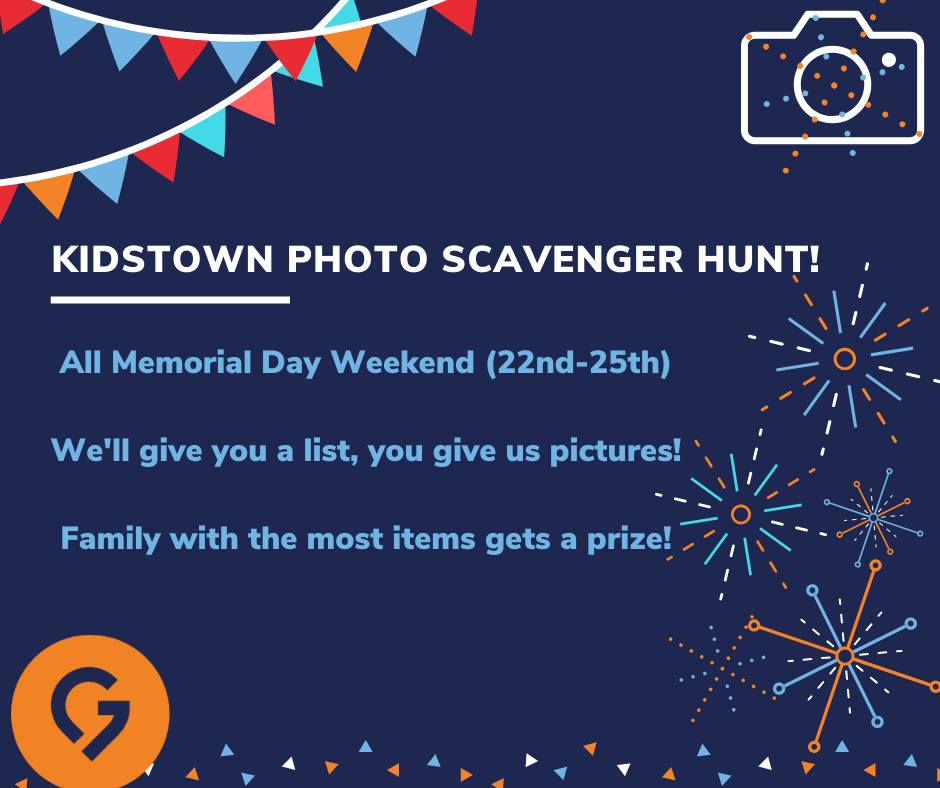 Starting Friday night May 22 @5:00PM our Kidstown Photo Scavenger hunt goes live! All weekend we're encouraging kids and families to do things on the scavenger hunt list and get them to us! Whoever gets the most pictures by the 25th wins a prize!
You can do this from anywhere, and at any time during the weekend!
We hope you guys have fun!