One Church Night of Worship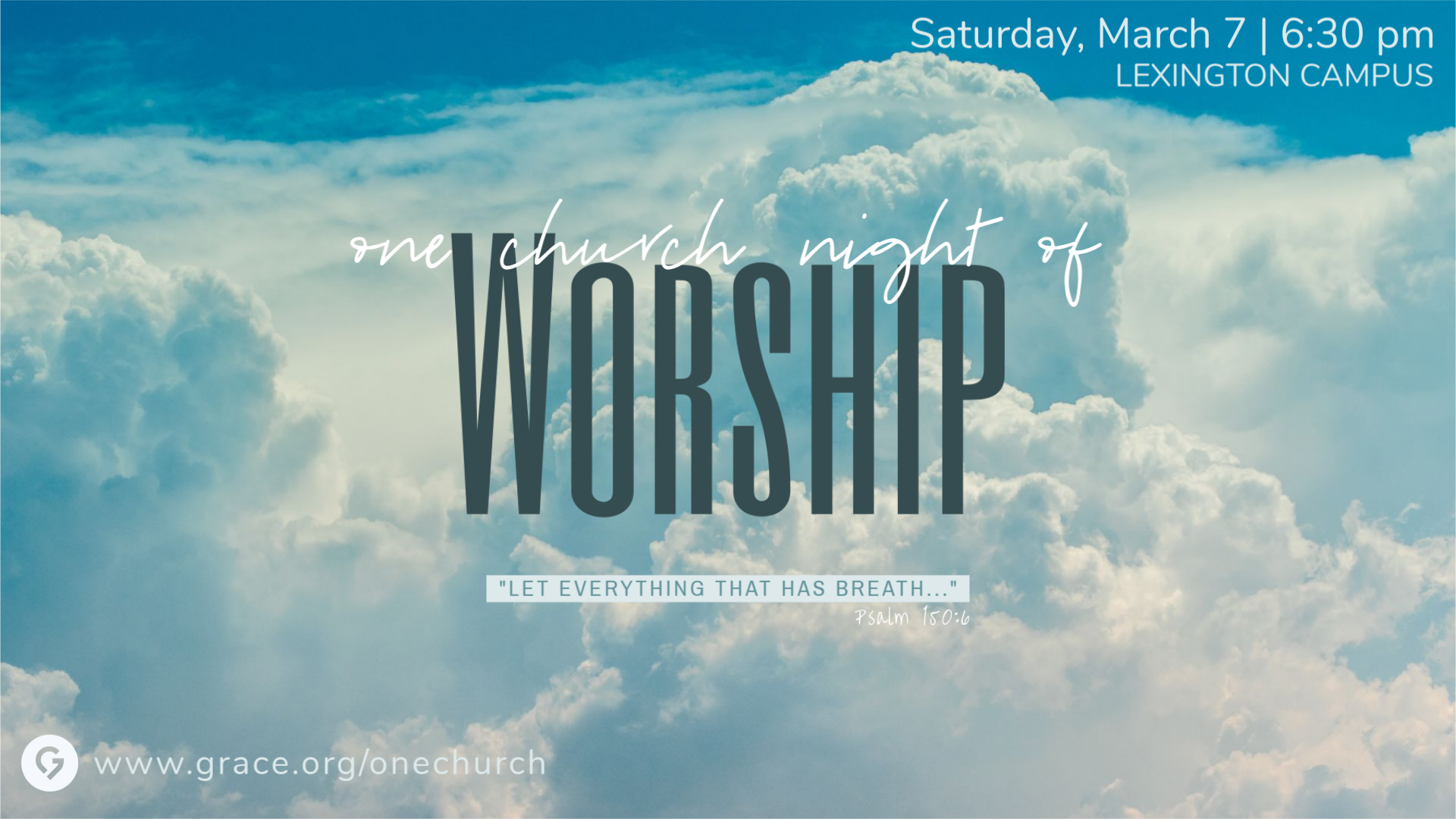 In Psalm 150 we are reminded to to praise Him in His sanctuary, for His mighty acts and greatness, with singing and dancing and music... and yes even the clashing of cymbals. As one church, with that same breath that God breathed into us, we will praise Him together. "Let everything that has breath Praise the Lord."

Join us for our One Church Night of Worship Saturday, March 7 at 6:30pm on the Lexington Campus.
Location: Lex Campus
Time: 6:30pm
Childcare provided for ages 5 and under
Our Cafe will also be open before and after, so stop by to grab a drink.