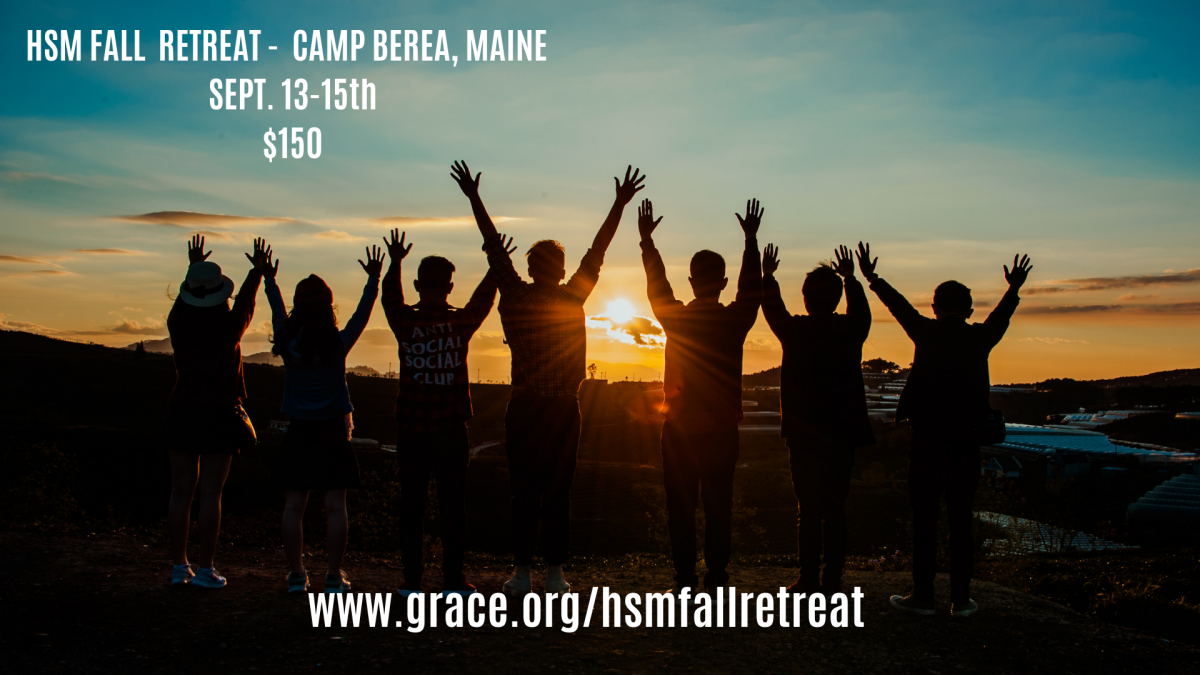 HSM Fall Retreat
Friday, September 13, 2019, 6:00 PM - Sunday, September 15, 2019, 3:00 PM
High School Fall Retreat is a time to kick off the school year with fellowship and worship. It is a great opportunity to get to know the other high schoolers and leaders, and to set out hearts on God as we start another academic year!
Packing list coming soon!
Please be sure to also fill out the Grace Chapel's General Permission Form if you have not already done so.