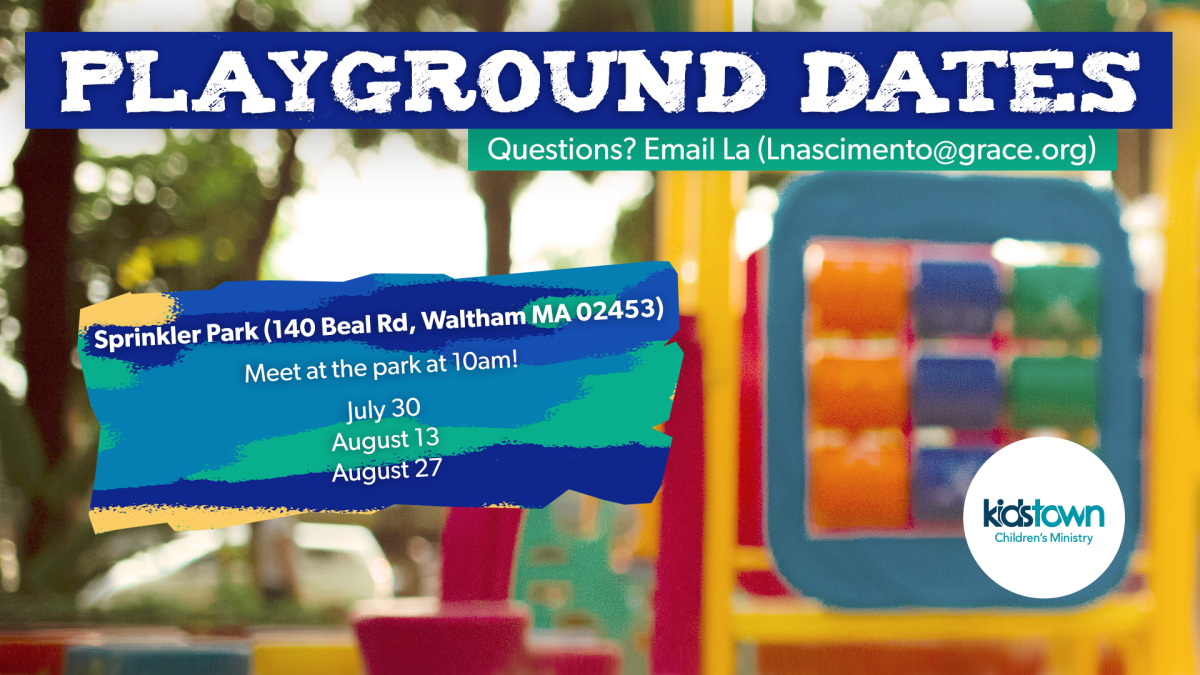 WAT Playground Dates
Tuesday, August 27, 2019, 10:00 AM - 11:30 AM
Join us this summer at Sprinkler Park in Waltham! While the kids play, parents will have a chance to connect and get to know each other. Feel free to bring snacks, and maybe some to share!
We will meet at Sprinkler Park (located at Fitzgerald Elementary School) at 140 Beal Rd, Waltham, MA 02453. We will meet at 10:00 am at the park on the following dates: July 30th, August 13th, and August 27th.
Questions? Please email La Nascimento or Rebekah Nyakairu
We look forward to seeing you there!