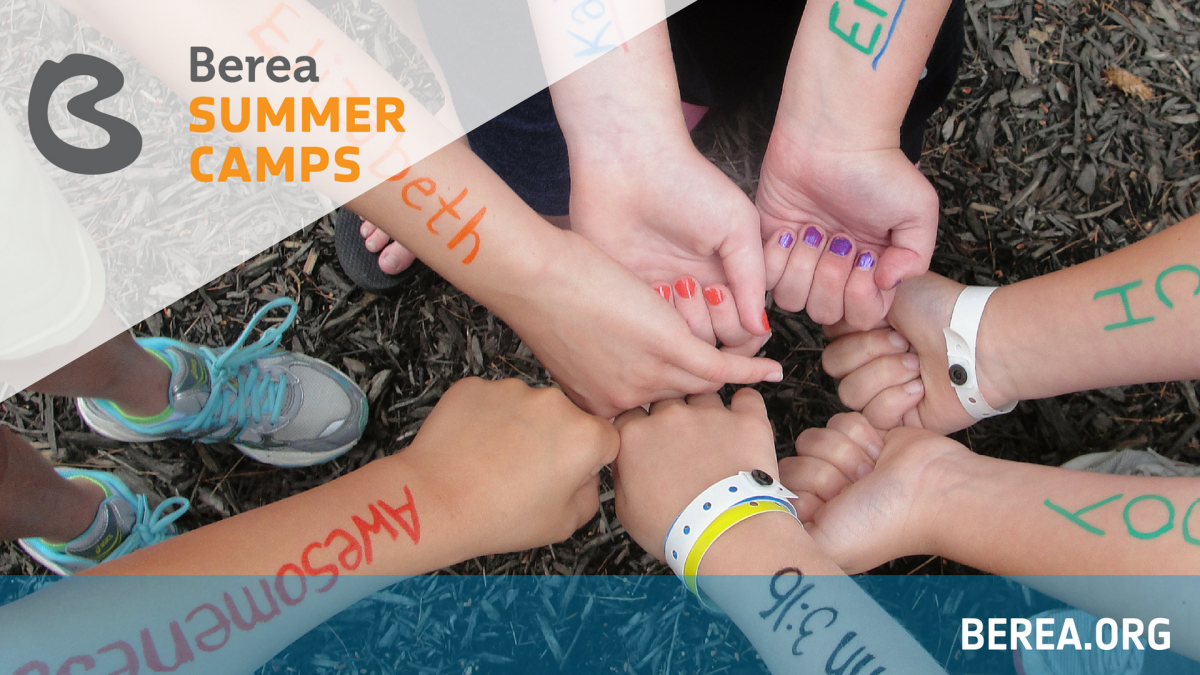 Student Ministry Summer Camp - Berea 2019
Sunday, July 28, 2019 - Saturday, August 03, 2019
MSM & HSM 2019 Summer Camp @ Berea
Parenting is hard in a culture saturated with digital distractions and perplexing headlines. We are here to help. Berea is a refuge where students can build a faith that matters.
Make no mistake – your kids will laugh abundantly, scream joyfully, and experience more "pure fun" than they can imagine. Spurred on by friends and the mentoring voices of our carefully selected counselors and speakers, your children will thrive!
This isn't one more event for your crowded schedule – it is the faith-building, character-forming, life-changing adventure our kids and teens need to equip them for a lifetime and the year ahead.

Do life together with other Grace Chapel teens this summer at camp Berea
Where: Hebron, NH
When: July 28- Aug 3
Who: Middle School and High School Students
Each camper will register individually with Berea online at www.berea.org/register or over the phone at 603-744-6344. If campers register online, they need to input your group's name, Grace Chapel Student Ministry, into the Cabinmate/Church Group Request Form (see page 3 of the info packet). If registering over the phone, they need to mention which group they're attending with.