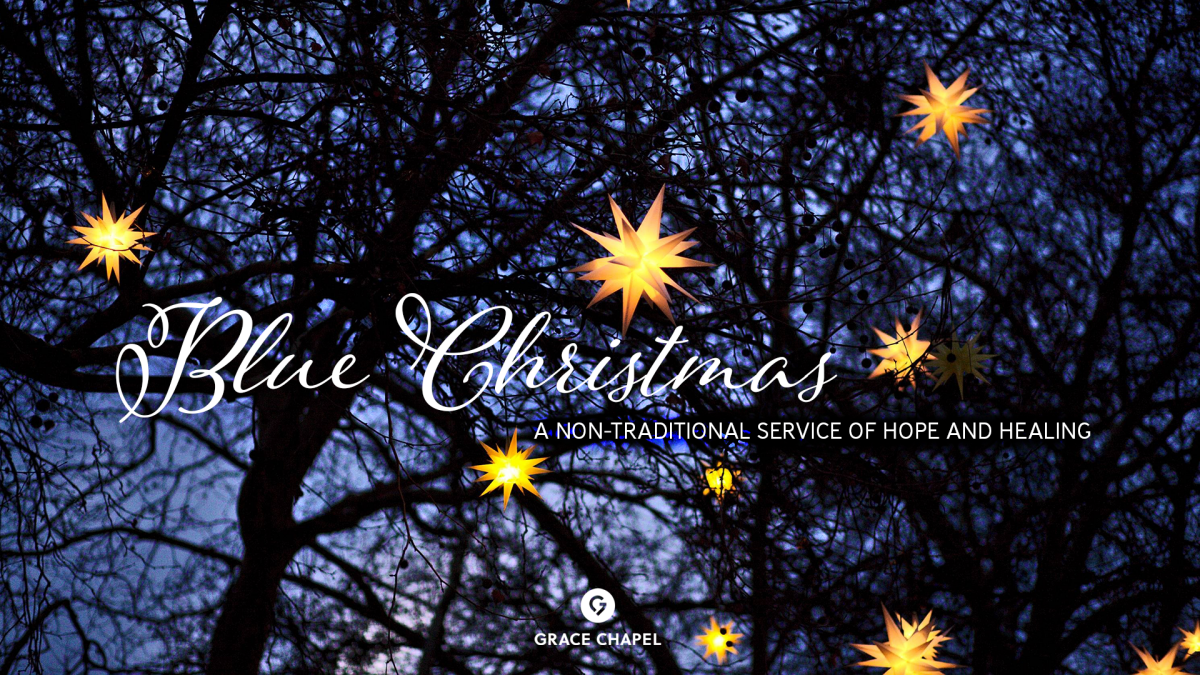 Blue Christmas
Tuesday, December 10, 2019, 7:00 PM - 8:00 PM
Blue Christmas
A Service of Hope and Healing for the Holiday Season,
Tuesday, December 10, 2019 (Snow Date: Tuesday, December 17, 2019)
from 7-8 pm in the Sanctuary, Lexington campus, with light refreshments to follow.
While the Christmas season is a time of joy and hope, we know that for many, the holidays can also be a time that brings up pain, hurt or stress. For those struggling in these areas, the Christmas season can be lonely or overwhelming. Blue Christmas is a non-traditional service that acknowledges the pain, and offers hope to those who are grieving the loss of a loved one, or hurting during the holiday season. All are welcome and encouraged to bring friends or family members that may be going through difficult times. Stephen Ministers will be available for individual prayer following the service. Please join us.