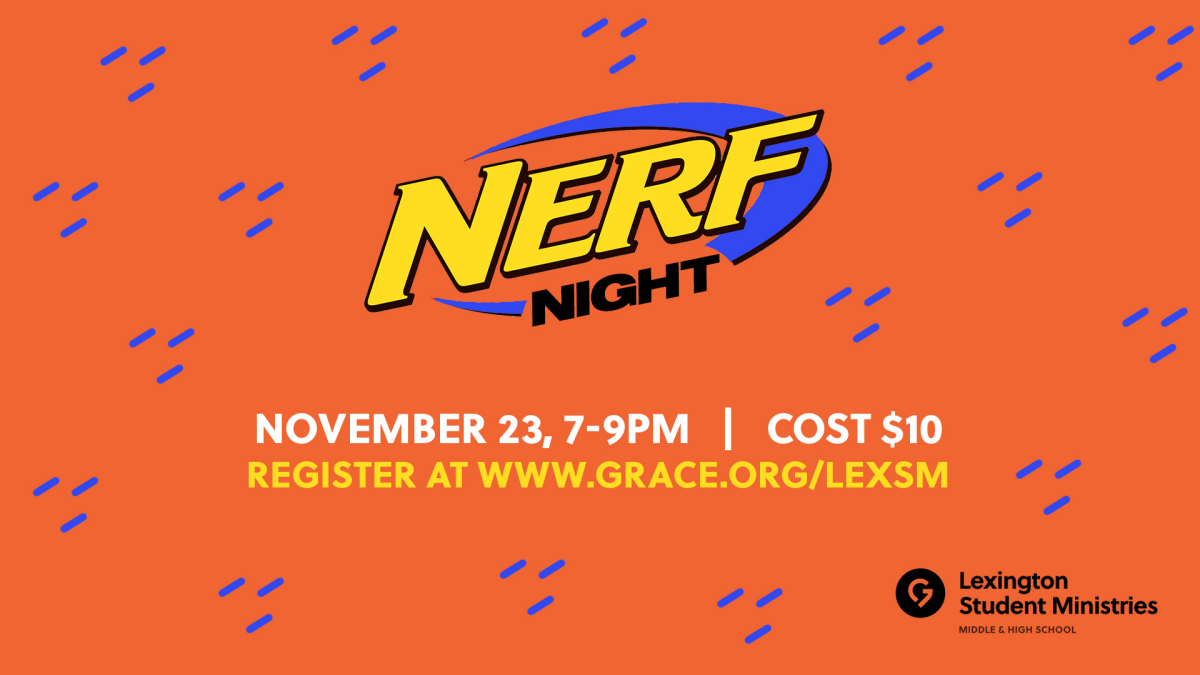 LEX MSM Nerf Night
Saturday, November 23, 2019, 7:00 PM - 9:00 PM
Back by popular demand: NERF NIGHT! Middle School students bring your friends for a fun night of modified nerf games. Teams will compete in multiple rounds of high pace competition for the ultimate prize and bragging rights!
Nerf darts supplied by Grace Chapel, please don't bring your own darts. If you have your own blasters, bring it (labeled with your name on it)! Grace Chapel will have a few extra blasters available.
November 23, 2019 from 7-9pm
Friends come free
Regular Grace Chapel Students pay $10
Meet Upstairs in Large Group Room
Each student who attends must have completed the current year's General Permission Form. Check here to see if you have a current one on file.