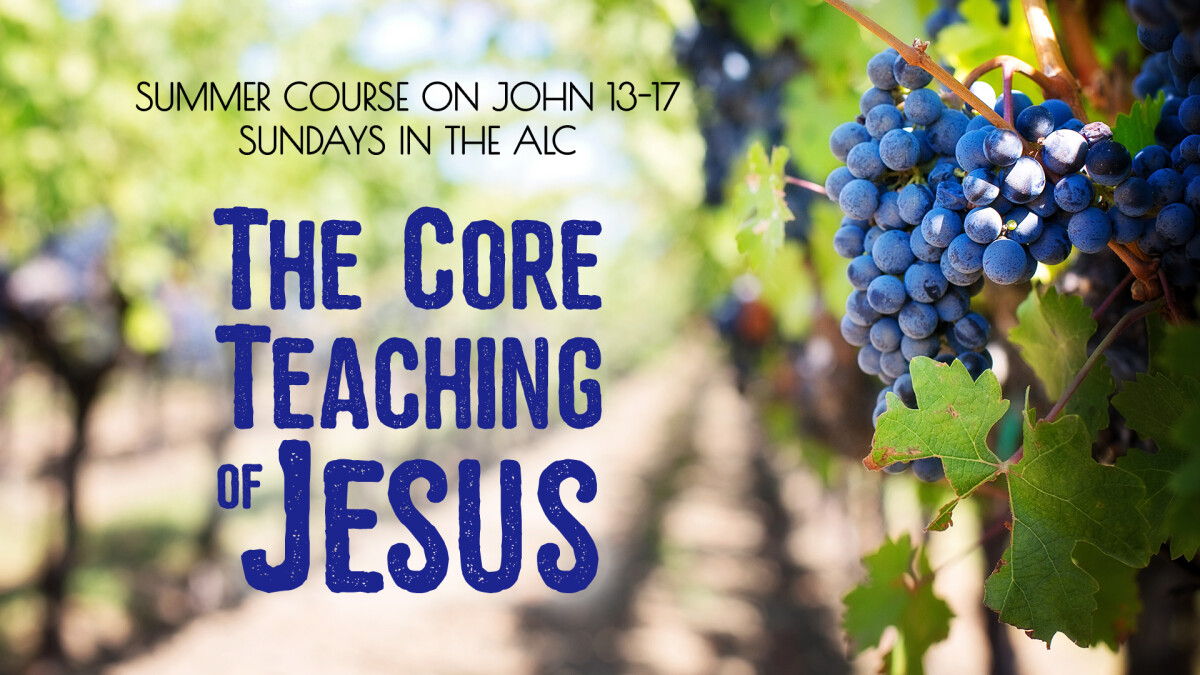 LEX Summer Bible Course
Every Sunday, from 07/01/2018 to 08/26/2018, 9:15 AM - 12:00 PM
The Core Teaching of Jesus
With Grace Chapel Staff and Class Leader Matthew Kiel
In the intense moments before Jesus' arrest, Jesus gathers His followers to give the best coaching possible for the road ahead.
Join us this summer as we study the core teaching of Jesus as recorded in the Gospel of John, chapters 13-17. In these chapters, Jesus' engaging words and modeling will inspire your faith as you dig into one of the most rewarding, enriching, and elevating teaching found in the Gospels.
Each week is led by one of our Pastoral Staff, who will challenge and help you develop an understanding and application of Jesus' teachings in your own life. Come to either morning hour (9:15 or 11:00) as you are able in July and August!
July 1 - John 13:1-17 - Service, Leadership, Humility - Doug Whallon
July 8 - John 13:18-38 - Relationship, Discipleship, Love - Richard Rhodes
July 15 - John 14:1-14 - Jesus' Identity, Eternity/Heaven, Prayer - Doug Whallon with Matt Kiel
July 22 - John 14:15-31 - Holy Spirit, Peace, Discipleship - Jeanette Yep
July 29 - John 15:1-17 - Connecting to God, vines, and friends - Sheryl Lackey
Aug 5 - John 15:18-16:15 - Rejection, Holy Spirit, Discipleship - Andrew Breton
Aug 12 - John 16:16-33 - Grief/Pain, Joy, Peace - Matt Kiel
Aug 19 - John 17:1-19 - Eternal Life, Unity in Christ, Joy - Leah Knight-Breton
Aug 26 - John 17:13-26 - Unity in Christ, Joy, Spiritual Growth - Chris Guerriero