Time with God
Finding regular time in your day to pray, read scripture, and focus on your spiritual life isn't easy, but it's important to growing in your relationship with God. Here are some resources to help.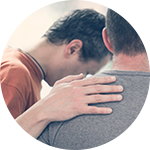 Prayer
Prayer brings us into the presence of our Creator. God loves when we pray, both individually and with others. These resources will help you develop the habit of prayer:
Prayer services - visit grace.org/events for current information
Weekly prayer sheet - pick up the green sheet at the Information Desk on Sunday and hold others up in prayer throughout the week.
See the Prayer section of the Books for Growth list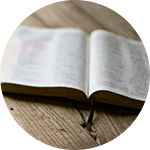 Scripture Reading
Reading the Bible reveals the nature of God, and is as applicable and relevant as ever to our modern lives. Don't have a Bible? Buy one online or pick one up at the Information Desk at church on Sunday. If you do most of your reading on a device, Bible Gateway and YouVersion have apps for that.
Here are some tools to help you build the discipline of daily time in God's Word:
Books for Growth
What does living a Christian life look like practically? This reading list is broken down into categories, to make it a little easier to find books on the topics you're interested in.
Check out the Grace Chapel Library at our Lexington campus for more resources.