The Morning After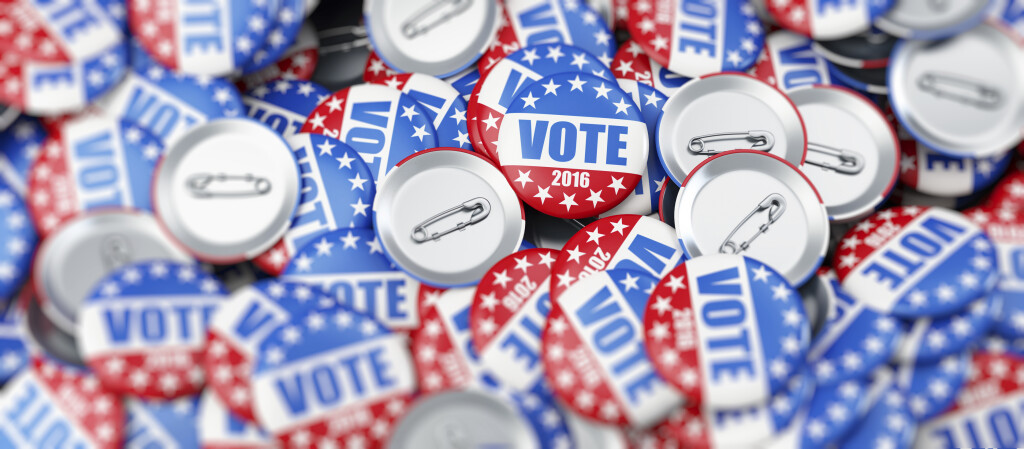 Like many of you, Karen and I found ourselves sitting in the dark first thing this morning, scrolling through our news feed, trying to absorb the stunning report of Donald Trump's victory. Regardless of how you might have voted, the red and blue electoral map revealed a nation that needs considerable healing from our divisions. Some are celebrating today. Others are grieving. Some are hopeful, others are fearful. But chances are all of us are feeling weary and wary after this rancorous and unsettling election season. Clearly we have some soul-searching to do as a nation and as individuals.
I have deep concerns with a Trump presidency, just as I would have had with a Hillary Clinton presidency. If there is anything that a majority of Americans could agree on, it's that we were faced with two seriously flawed candidates. Nevertheless, the nation has spoken. I'll leave the analysis to the pundits, but clearly there is a pent-up frustration with the way government has, or hasn't, been working.
So our nation has chosen an unconventional candidate and an untested political leader. We really don't know what a Trump presidency will look like, as we have never seen him function in that role or context. I was encouraged by a discernible humility in his speech, by his call for unity, and by his expressed concern for the well-being of every American. I was grateful, as well, for Hillary Clinton's grace in defeat, and by her challenge to all Americans to work together for the common good.
Our responsibility now, as faithful citizens, is to be prayerful, respectful, cooperative, and above all, hopeful. We woke up to a new President this morning, but our King is still on the throne. The Scriptures declare:
God reigns over the nations;
God is seated on his holy throne.
The nobles of the nations assemble…
for the kings of the earth belong to God;
He is highly exalted.
Psalm 47:8-9
In our pre-election sermon on October 30, we reminded ourselves that "we who follow Jesus are to be people of hope, because our God is able to do something good, and maybe something new, with whatever happens on November 8. And if ever there was a time for Christ's people to come together, to love our neighbors, and to serve the common good – this is that time."
So after exhausting ourselves with the news, and still sitting in the darkness of that early hour, Karen and I prayed together for our new president, for our nation, and for our church; that we might be people of hope and grace who serve our nation and the world well, in Jesus' Name.