First Impressions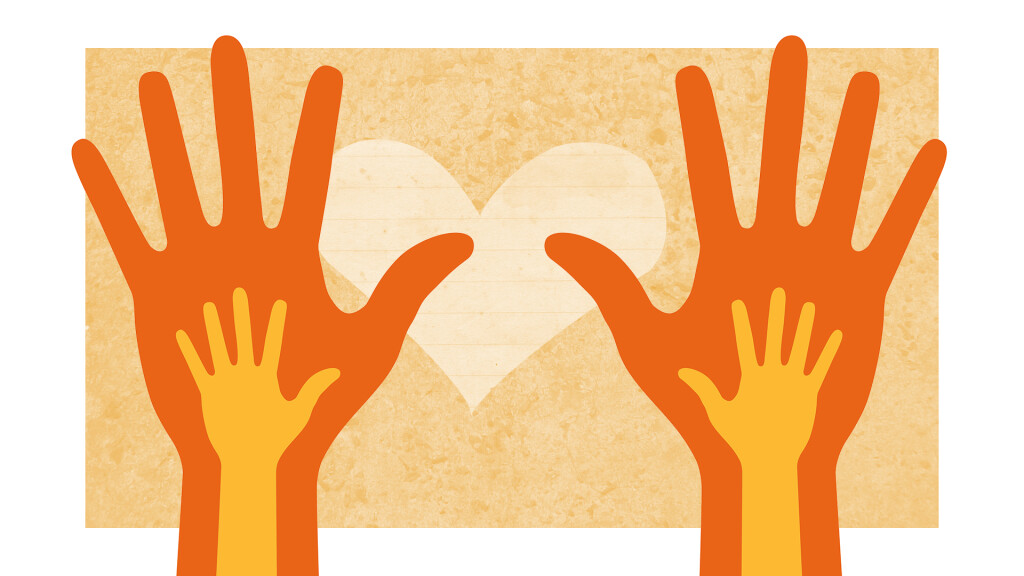 Dear Pastor Ruthie,
Help! I'd like to bring my elementary-school-age kids to church with me, but every time we've done it in the past, it's gone terribly. They're bored, they squirm, and they end up playing on the iPad by the time the sermon gets going. They don't have these problems in school! I want them to have a great experience in church with us, to understand what worship is all about, but I just don't know what to say to them.
And when it comes to communion, I have no idea when the right time to let them "come to the Table" with us is. Can you give us some help!
Sincerely,
Every Church-going Parent Ever
Dear Every,
I can relate to your struggles. I still remember my first impressions of our church worship services as a kid in Maine. One of my first impressions was that it was long and hot. But then, so were the rides to our camp on Little Sebago Lake. But as I paid attention to the route we took, the colors of the houses at every major turn, I realized I had learned the route when it was time for me to drive there by myself without my parents. Likewise, being in church each Sunday, learning the different parts of the service: the welcome, singing, praying, sermon, communion, and baptisms; hearing my dad sing in his deep, gravelly voice; watching the choir members smile as they sang; I learned that each was a part of the journey we were on together as a church family, and it was a path that just seemed natural to me when I became an adult.
But perhaps even more significant than that, my most lasting impression of being in the church worship service, is that I was welcome and known. I can remember where "our pew" was. I always knew where my family sat. In front of Ann and Jim Robertson. Behind Cecil and Alice Priest. Across the aisle from George and Ruby Blake. Mr. Maguire would squeeze my hand so hard when he shook it at the greeting time, I thought he was going to crush my fingers! I watched as adults hugged one another and laughed at the pastor's bad jokes. The sun streamed in the stained-glass windows in the winter, and cool breezes came in when they were opened in the summer. Our place in the pew was a tradition we observed every Sunday. And it left the impression that I belonged there. These people were my family, my faith parents. And today I am even Facebook friends with Mrs. Robertson who is now in her 90's!
So, I'm delighted you are asking these questions! The good news is you are not alone! People have recently been asking me, "When is the right time to start taking my children to worship?" "How do I know when my son/daughter is ready to take communion?" "What should I do when they get restless?" "Can children really understand what is going on in the service?"
At Grace Chapel, we want to equip parents, grandparents, foster parents, and yes, faith parents to answer these, and other questions about introducing their growing children to the worshipping family of God. Author, pastor, father, and now grandfather, Mark DeVries writes about bringing children to worship:
"Sitting in worship is like having a regular place to sit at the family dinner table…you know you belong. It is in worship that young Christians, week after week, can offer God praise, confess their sins, hear from God's word and offer themselves in a deeper way to serve God. It is in worship and through the sacraments [Communion and Baptism] of God's people that teenagers [and children] gain a sense of their connection to a rich family tradition."
When we understand, and are committed to why children should be in worship, then it becomes easier to figure out how to help children and parents worship God together in the context of the church worship service. And hopefully we can then give our children warm, positive and lasting impressions of being part of the church family.
Periodically throughout the year, our NextGen Ministry offers a class called First Impressions: Welcoming Families to Worship and the Table. This workshop is for adults AND their children and/or students. We'll help answer questions like these and others.
In Deuteronomy 6, Moses gives God's instructions to the people of Israel as they prepare to enter the Land of Promise. He writes, "Hear O Israel: The Lord our GOD, the Lord is one. Love the Lord your GOD with all your heart and with all your soul and with all your strength. These commandments that I give you today are to be on your hearts. Impress them on your children…" Let's give our children a great First Impression!
Blessings to you and your kids,
Pastor Ruthie, a fellow faith parent!
Ruthie Seiders
Pastor of Next Generation Ministry