Empathy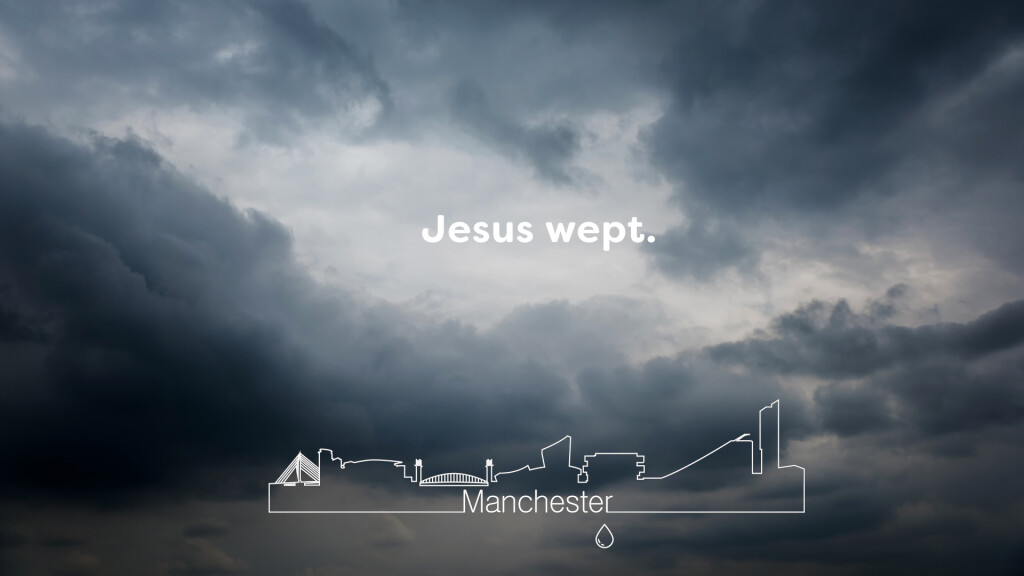 Yesterday in Manchester, England a man walked into a large performance venue as fans – many of them young women – were leaving a pop concert. He detonated a bomb, killing 22 people, himself, and injured over 50 more. Among the victims were many young people, and at least one child. It's a heartbreaking tragedy.
There are so many ways to respond. We could assign blame: Who did this, and why? We can prescribe action: How can we keep this from happening again? It's as if we think we can defeat evil on our own, if we just put the right plan in motion.
We can learn a lot from Jesus' response to death and suffering. Just one verse – two words – show how Jesus dealt with tragedy.
Jesus wept.
That verse is often cited alone, as the shortest verse in the Bible. But it's only part of the story:
[T]he Jews said, "See how he loved him!" But some of them said, "Could not he who opened the eyes of the blind man have kept this man from dying?"
It's as powerful an image as there is in all of Scripture: God Himself, incarnate… weeping for a friend. A friend he could have kept from dying. A loss that left everyone asking the same question we ask now: "Why?"
We can learn from Jesus' example. Before he offered an explanation, before he ran to a solution, before he raised Lazarus to life, he cried. He cried. He cried for the people he loved. He cried with them. Out of his own pain, and empathy, he cried.
Today, may we all make space to grieve with those who lost their children, their beloved, to senseless tragedy. Not just in a moment's thought, but with intention. With prayer. And with tears.