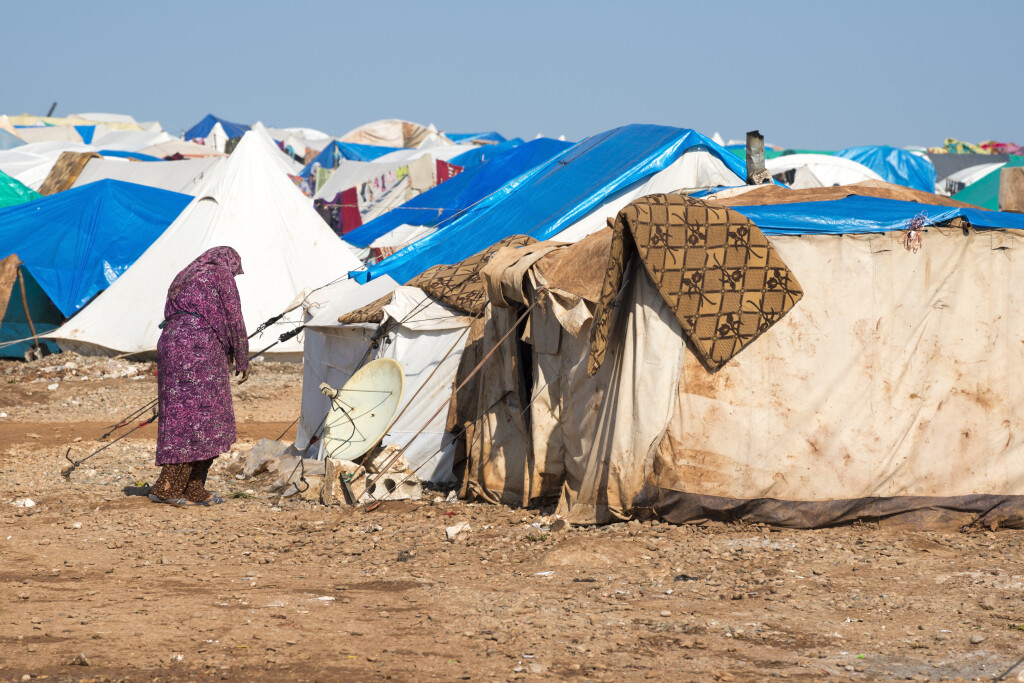 What a weekend this has been! In addition to it being Chinese New Year, the news of President Donald Trump's executive order "Protecting the Nation From Foreign Terrorist Entry Into the United States" was announced on Friday, January 27, 2017. Social media went nuts and concerned people in and out of our church community asked me, "What can I do?" "How can I respond?"
Personally, this executive order feels close to home. My parents are immigrants. My grandfather was one of the first Chinese immigrants to Boston, arriving in 1901. I'm as complexly American as apple pie, egg foo yung and Braintree High School's varsity sports teams (lettering in 3 sports, pre-Title IX). Although the current restricted groups are from 7 predominantly Muslim nations, a longer view of history reminds me that the Japanese Americans were incarcerated by FDR during WWII and the Chinese were excluded from entering the US in 1882. Tragically, human brokenness is not restricted to geography, people group or nation state.
Now, we're confronted with the largest number of people on the move since WW II. According to the UN High Commissioner for Refugees (UNHCR), at the end of 2015, 63.5 million people or one out of every 113 people on earth or a little under 1% of the earth's population is either "an asylum-seeker, internally displaced or a refugee." It's a 5.8 million increase on the year before. (http://www.cnn.com/2016/06/20/world/unhcr-displaced-peoples-report/)
These are men and women, boys and girls, fleeing from violence, war and persecution. They are desperate, wounded emotionally and many are without hope. They want the normal human yearnings of life – a safe place to raise their kids, the dignity of work so they can provide for their families, and the freedom of religion. And now as they are displaced from what was once "home," refugees turn to the nations for a place to make their new home. How can we as followers of Jesus respond? How should we?
I sincerely believe that President Trump is trying to balance our national security interests with the humanitarian concerns of the millions who are displaced. What a tough position for him and how he needs our prayers! Whether one agrees with his executive order, how it was implemented or how it is being responded to, here are some ways for you to keep informed and to exercise your rights as citizens.
#1: Get educated. The refugee crisis didn't start last Friday and global terrorism didn't start with 9/11.
Two helpful books on immigration and refugees were written by World Relief staff: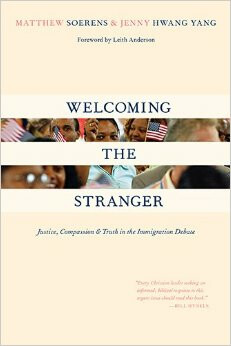 Welcoming the Stranger, Sorens and Yang, 2009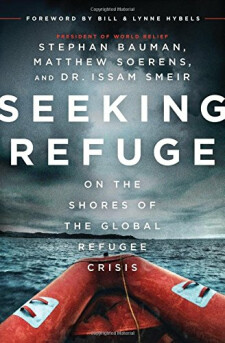 #2: Support a Grace Chapel Ministry Partner.
Did you know that we have been supporting ministries caring for some of the "least of these" for years through our mission partnerships, your prayers and your giving? Two of Grace Chapel's partners have been actively serving refugees before the current executive order was signed – World Relief and the Greater Boston Refugee Ministry.
World Relief (www.worldrelief.org), has been one of the US government approved agencies to resettle refugees in our country for 35 years. They are experienced and a thoughtful, biblically based ministry working with local churches to be the "hands and feet" of Jesus in many global hot spots as well as in the work of refugee resettlement in our nation.
Another Grace Chapel partner, the Emmanuel Gospel Center has a ministry called the "Greater Boston Refugee Ministry" which helps train and equip local churches to welcome refugees who resettle in Greater Boston. Sarah Blumenshine has found her go! She serves as the GBRM co-director and is a Grace Chapel member, worshipping at our Wilmington campus. https://www.egc.org/im-gbrm/
#3: Join a Virtual Community.
There's a virtual community and a coalition of several evangelical ministries who care about this topic called "We Welcome Refugees." (https://wewelcomerefugees.com/) This group believes, "we, the church, have an unprecedented opportunity to leverage together on a global scale and change the tide on this urgent and dire issue."
In short, keep pursuing knowledge and information about a very complex, global issue. Read your newsfeeds and your Bible, side-by-side. Let the Scriptures inform your thoughts and actions. Check out some of our partners who are already working with refugees. Join others in our community to help you discover your "go!" And let's be prayerful, thoughtful and respectful as we reach out to our friends, neighbors and church community on this important, potentially polarizing topic. The Scriptures teach us to pray for those in authority and to love others as we love ourselves. As our political leaders present policies to govern our nation, may we ponder and pray about what God's invitation to each of us is. We may end up on different sides of the aisle but let's engage one another and our diverse opinions respectfully, prayerfully, kindly and graciously as we care for "the least among us."
Here's a blessing for us written by Benedictine nun, Sr. Ruth Fox, OSB:
May God bless us with discomfort at easy answers, half-truths, and superficial relationships, so that we may live deep within our hearts.
May God bless us with anger at injustice, oppression, and exploitation of people, so that we may work for justice, freedom, and peace.
May God bless us with tears to shed for those who suffer from pain, rejection, hunger, and war, so that we may reach out our hands to comfort them and turn their pain into joy.
And may God bless us with enough foolishness to believe that we can make a difference in this world, so that we can do what others claim cannot be done, to bring justice and kindness to all our children and the poor.
"He has told you, O man, what is good; and what does the Lord require of you but to do justice, and to love kindness, and to walk humbly with your God?" Micah 6:8