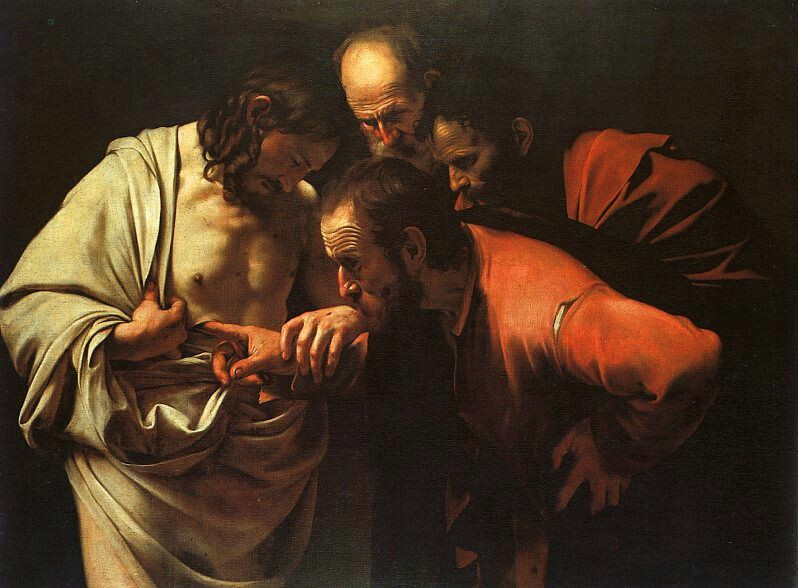 I have an ongoing dissatisfaction with pictures of Jesus. To the best of my knowledge, it has not hindered my love for Jesus. But upon seeing an image of my Lord, I often think, "I just don't think he looked like that."
There may not be a single picture of Jesus that I am satisfied with. Just about every one disappoints upon closer examination. Perhaps this has something to do with my life-long feeling of living between cultures. Being an Egyptian-American born in the US, I never quite felt Middle-Eastern enough but nor did I feel Anglo-Majority Culture enough. One of my Hispanic-American friends calls this "living in the hyphen." I appreciate the hyphen, and there seem to be many of them.
In any case, when I see a picture or an image of Jesus, my inner monologue goes something like this:
"Jesus was a pretty-boy?"
"Ouch, I know the prophecy describes him as meek and mild but this is an bad picture of Jesus."
"I don't think he had thin blonde hair and blue eyes like that."
"Makes you wonder if this artist has never seen a Jewish person."
"It's ok I guess. He looks Jewish and Middle-Eastern enough, yeah, he's not too handsome, not too ugly, not too skinny, not too muscular, and all that but I just don't think he looked like that."
When I watch movies with Jesus depicted I often think, "I don't think he acted that boring, that condescending. He's supposed to be the God of life and he acts so life-less, turn the channel!"
Just about every picture and image disappoints me. Maybe you can relate. Over the years, regardless of ethnicity and culture, friends have expressed similar sentiments on pictures of Jesus. I have dear friends who have expressed great hurt over how Jesus has been depicted. While this post is focused on my personal perspective, their hurt rings in my heart as well.
This dissatisfaction over how Jesus is depicted affects many faithful followers of Jesus and this personal dissatisfaction is certainly not ideal when you're a pastor.
"Which picture should I use?"
"I never thought anyone could say this but there are not enough pictures of Jesus. At least not enough different ones."
"I think I have spent more time looking for a picture than on my actual message."
Sometimes I have elected not to show a picture. But for me, that's not a legitimate long-term option because there's a part of me that wants to "see him." In my personal framework, it seems to me that Jesus went through quite a lot to incarnate himself as a human like me, and it feels contradictory to never attempt to physically depict him.
So what does one who loves Jesus do?
Recognize there is no final or perfect picture of Jesus and often the ones hung up or projected are not trying to make that claim.

For me, this has taken the edge off.

Even in my parents' home, we have a variety of pictures of Jesus. One day I said to my Mom, "Do you think Jesus actually looked like that?" And she said, "No, I just like that he's praying over Jerusalem. He's praying for people. He's praying for us. Besides the picture was probably made in China and we got it on sale somewhere here." This picture hangs over our mantle because of a combination of Jesus' ever-persistent intercession for us and my parents' frugality.


Keep conversing and pressing forward.

Over the years I have had a few conversations. I remember one person saying, "I have honestly never thought about it til you mentioned it. I guess it's very probably that Jesus didn't have blue eyes and blonde hair."

In seminary one of my African-American brothers expressed that while he knew that Jesus probably did not look like him, the images he preferred helped him identify with Jesus, specifically in his prayer life. I appreciated that.


Realize we honor him in this process.
This has helped me keep the distractions in my heart to a minimum. The fact this brings us tension shows our reverence for God and our sensitivity to the many different faces in our church community.


I have a few pictures of Jesus hung up on a few walls.
In my office and over my desk is "The Incredulity of Saint Thomas" by Caravaggio.
Jesus is a bit fair in that picture. So is Thomas and one other disciples. And why are they so old looking? There was a bald disciple?
I also think the pieced wound on Jesus' side should be bigger. I'm not asking for the blood and brutality of the Passion of the Christ but come on Caravaggio, the Romans were using spears not butter knives.
But what I love about the picture is what it spiritually says to me.
Jesus understands Thomas' doubt, and Jesus understands mine. And he says, "Come and see for yourself." And for me brings to life the words, "Blessed are those that have seen without believing."
There's actually quite a lot more one can see in that picture and that's what great art does. It speaks to many different people in many different ways.
Even in trying to find a graphic for this new series "Really?!?" we asked all sorts of these questions. I am sure we asked even more within our individual hearts as well. I think we can agree that Jesus did not look like DaVinci's rendering. I think Leonardo would say the same. But to say the least, is not an amazing piece of art?
May God bless the artists that try to bring the abstract to life. It's quite the difficult task but there is goodness to be found in it.
And may the Lord use all the various depictions, images, actors to tell the world: "You are loved, and hope and salvation can be found in me."