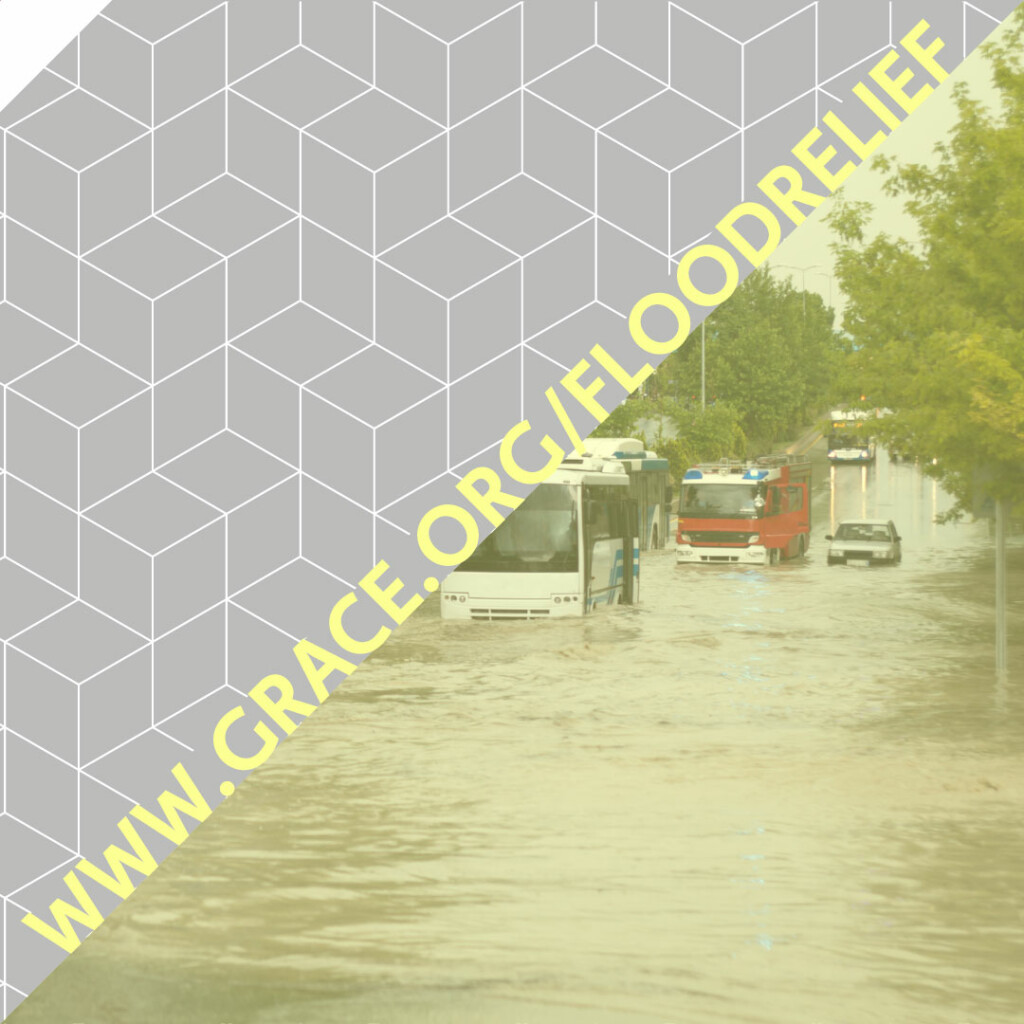 Flooding in Houston and South Asia
It's hurricane season. A devastating, history-making storm is slowly making its way up and around the Gulf of Mexico. So many lives disrupted, property damaged . . . and the waters haven't yet crested. Thirty-one reported deaths so far. Around the world in South Asia (India, Nepal, Bangladesh), there's another seasonal but devastating water event: monsoon rains are affecting 16 million people. Over 1200 have died in flooding in northern India/southern Nepal. Almost 2,000 relief camps have been established, the U.N. says. Millions of people have been displaced or stranded by the storms, which have stretched for weeks.
You have to be pretty calloused to not want to help in some way. We see pictures of real suffering. We hear pleas for assistance. The tricky part is, what kind of help really helps? After all, most of us are observing and praying for those affected by these cataclysmic floods from afar. What can we do to help?
Recovering from a disaster is a marathon and not a sprint. Robert Radtke, president of Episcopal Relief and Development, suggests that there are three phases to disaster relief: Rescue, Relief, and Recovery. Experts say time and time again, in the face of disaster, money, not donated items, is most helpful. People often donate items that end up being more of a burden than a help.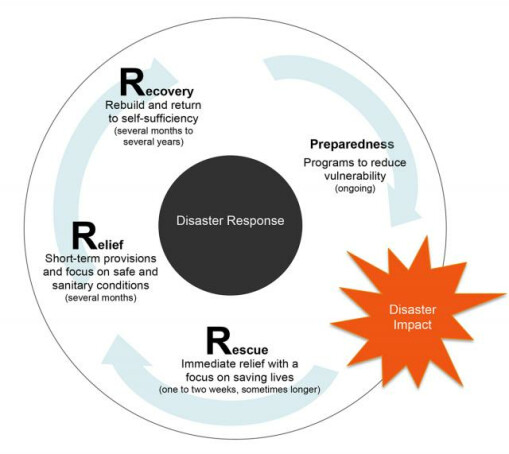 Our Response as a Church
We want to join in relief efforts to help those suffering in these widespread humanitarian disasters. We'll take a special offering this Sunday, September 3, to respond in love and care to those affected by damaging rains in our country and in Nepal and India.
This offering will directly support four Christian ministries who have a history of effective work in both disaster relief and development, and are actively involved in current relief efforts. These organizations are careful stewards of finances, and work closely with local churches in meeting the needs of their communities:
MAP International provides medicine and medical supplies around the world. In response to Hurricane Harvey, MAP International is responding with thousands of personal hygiene kits, including toothbrushes, toothpaste, and soap for people in shelters.All of these items will be critical in ensuring that disease doesn't spread following this disaster.
Somebody Cares America Inc. is a Houston-based ministry network founded in 1981. They have a prayerful, local church-based response to disaster. In the current crisis, they've provided hot meals to first responders and those in shelters, offered crisis and trauma chaplaincy, distributed shelter and hygiene supplies, clothing, and baby supplies.
Good News for India is led by Grace Chapel partners George and Leela Chavanikamannil. Through their network of local pastors and churches, they can bring relief to many who have lost their homes because of the excessive monsoon rains. A group of radical Hindus are preventing aid groups from reaching areas where there are several churches.

World Relief, a partner with Grace Chapel, is working with the United Mission to Nepal to respond to the flooding and landslides in the Tarai plains of southern Nepal/northern India. The focus is to provide immediate relief to over 6,000 families with food and cooking supplies, temporary shelter, and hygiene and dignity kits.
Here's how to give financially to support the flood relief efforts of these organizations:


In person at our worship services, place your cash donation in an envelope marked "Flood Relief" and drop it in the offering plate. If giving with a check, please write "Flood Relief" in the memo line on your check.

Give securely by texting #floodrelief to 781-995-3435. We'll bounce back a secure, mobile-friendly form for you to donate.

If you give online through MyGraceChapel.org, choose our Special Mission Project option in the fund menu and enter "Flood Relief" in the "optional memo" field.
As always, 100% of gifts designated for flood relief are passed through directly to this urgent need.


In addition to our giving of finances, will you give the strong and powerful gift of prayer to those suffering and in need?
For the more liturgically minded among us, you might pray:
Holy God, source of life, lover of souls, out of the depths we call to you; in the face of incomprehensible anguish and sorrow, we lift the cries of our distress and implore you to show mercy upon those who are suffering from the destruction of Hurricane Harvey and the powerful monsoon rains in India, Nepal and Bangladesh. We pray for the loved ones who grieve, asking you to hold them in the arms of your love; we pray for those who have been injured in body, mind or spirit and ask you to heal them; we pray for those who are homeless and wandering, for families torn asunder, and ask you to shelter them. Strengthen the hands and hearts of those who assist in relief efforts, and grant us all firm resolve to stand with our neighbors who are in need, to love them and to offer our generous support of them in this their time of trouble; through Jesus Christ our Lord, who lives and reigns with you and the Holy Spirit, now and forever. Amen.
Heavenly Father, in your Word you have given us a vision of that holy City where the earth will be filled with the knowledge of the glory of the LORD as the waters cover the sea: Behold and visit, we pray, the cities of the earth devastated by Hurricane Harvey. Sustain those displaced by the storm with food, drink, and all other bodily necessities of life. We especially remember before you all poor and neglected persons it would be easy for us to forget: the homeless and the destitute, the old and the sick, and all who have none to care for them; that, among all the changes and chances of this mortal life, we may ever be defended by your gracious and ready help; through Jesus Christ our Lord. Amen. - Prayer from Episcopal Bishop Andy Doyle of Texas
Author and Bible teacher (and native Houstonian) Beth Moore suggests we remember Houston in this way:
Your aid to Houston after Hurricane Harvey will not be in vain. She's a thankful kind of girl, our city. Her children try hard to take care of their own, but we're going to need your help this time. We are devastated. They say it will take many months and perhaps even several years to put us back together again.
Please don't soon forget us. Don't forget our rescue workers. Don't forget our law enforcement. Don't forget our children and our babies. Don't forget our poor. Don't forget our homeless. Don't forget our elderly. Don't forget our sick. Don't forget our residents who suffer mental disabilities. They are so disoriented and afraid.
And don't forget our community of faith. We will work hard and long together. We serve a Savior who walked on water. One who can still rebuke winds and waves and spit out the words, "Peace! Be still! It is I. Do not be afraid."
Beth Moore: "There's No Place Like Houston," CT Women
As the people of the Gulf region and the people of South Asia face the long road to recovery and restoration, may we—the Grace Chapel community—offer helping that really helps. Let's continue to be the hands and feet of Jesus through our generous gifts of prayers and finances. And may the Lord show his mercy and grace to those who suffer from these disasters.
For additional info on ways to pray and think about the effects of Hurricane Harvey and the Flooding in South Asia:
"Hurricane Harvey and Our Response to Pray and Help," by Ed Stetzer: http://www.christianitytoday.com/edstetzer/2017/august/hurricane-harvey-our-response-to-pray-and-help.html
"Devastating floods across South Asia killing over 1200 People," (video report), BBC News, 8/31/17: https://youtu.be/SynUEN6m1rc
"Houston floods, but what about all the other disasters?" Goergina Rannard, 8/30/17: http://www.bbc.com/news/blogs-trending-41094892
"Thanks, but no thanks: when post-disaster donations overwhelm." Jan 9, 2013, NPR: http://www.npr.org/2013/01/09/168946170/thanks-but-no-thanks-when-post-disaster-donations-overwhelm
"Wish You'd Done More to Help Houston with This Hurricane? Give Now, But Here's How to Get Ready for the Next One," Ed Stetzer: http://www.christianitytoday.com/edstetzer/2017/august/want-to-help-during-disaster-heres-few-dos-and-donts.html
What Kind of Faith Helped People Survive Hurricane Katrina? Jamie Aten, 8/28/15: http://www.christianitytoday.com/ct/2015/august-web-only/what-kind-of-faith-survived-hurricane-katrina.html
"How Churches Can Help Without Hurting After Super Typhoon Haiyan," Jamie Aten, 11/8/13: http://www.christianitytoday.com/ct/2013/november-web-only/how-to-help-after-super-typhoon-haiyan.html