A Summit Story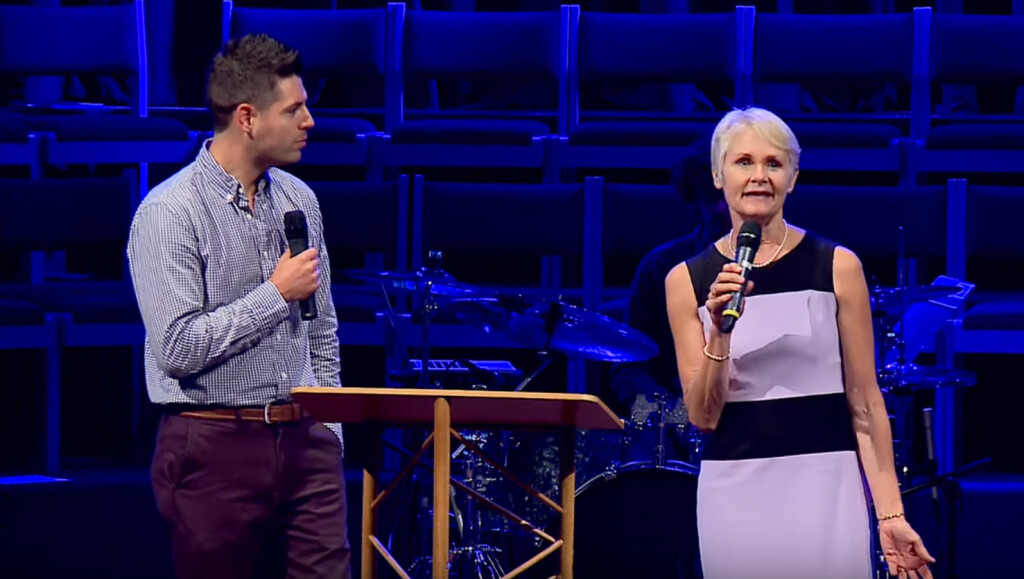 Last Sunday we took a moment during our services to hear from Terri Burke, a Grace Chapel member, who's been a huge fan of Willow Creek's Global Leadership Summit since the first time she attended. While we've been talking a lot about why we think this two-day event important for all of us to attend, Terri's story captures the power the Summit experience has to change your life. She was kind enough to write out her thoughts for us, and we're delighted to share them with you!
Pastor Dave: Hi Terri! Tell us a little about yourself.
Terri Burke: I'm Terri Burke, I've been at Grace for eleven years. I'm married to Bill, Grace's Executive Pastor. I happily work as a reference librarian at a public library, I have two married kids and three, soon-to-be four, grandchildren.
My first GLS was in 1999 when we were living in Indianapolis. I went as part of a group from my church. I didn't consider myself a leader in any kind of way but I'm an incurable learner and I just wanted to be with all the people from my church who were going. I wanted to see Willow Creek Church and hear Bill Hybels speak.
Things have never been the same since – for me, or me or my family. I came to see leadership in a completely different way and gained a life-changing passion for my church, its people, its vision and mission. I leverage what I learn there as a resource to maximize my influence time and time again.
PD: In your words, describe the Summit experience for us.
TB: We all have a spark of leadership in us. The GLS is all about learning how to get better at leading where you are. Leaders, thinkers, and innovators of all backgrounds and denominations gather on those two days in August to share new insights, fresh perspectives and intriguing strategies. There's a wide variety of learning approaches—interviews, talks, videos. It's not just for clergy, staff and church volunteers. Not at all!
It includes those working in business, education, government and the social sector, and at home. There's something for everyone who wants to be better at what they do. No matter what it is.
The best lessons are from Jesus—the greatest leader in history. Bill Hybels is a world class teacher of leadership principles, but we hear from Corporate CEOs, leaders in academia, sports figures, teachers, and entertainers. Bono, Rick Warren, Colin Powell, Brene Brown, Jim Collins, Tony Dungy, Cory Booker, Tyler Perry, Blake Mycoskie, Tim Keller, Dr. Henry Cloud, Condoleeza Rice and Andy Stanley have motivated and encouraged me. Every year I tell my family— "that was the best GLS ever!"
PD: I know this will be hard, but give us just one takeaway – a Summit highlight – that's stuck with you.
TB: We have so many stories. So do the people we've invited to the Summit. It's a family event—all our kids and lots of friends come every year. They wouldn't miss it. We love to rate the speakers and share our notes. Lives have truly been changed for the better.
The most important thing I learned at an early Summit is an axiom that's become my guiding principle: "Excellence honors God and inspires people." It's gotten me through lots of tough work and personal situations and helps me stay clear that the most important thing in any circumstance is to give my absolute best for God. It's easy to share with just about anyone.
PD: What would you say to anyone here at Grace wondering if the Summit is worthwhile for them?
TB: There's nowhere I'd rather be on August 11 and 12. I know it can be hard to take off from work on a Thursday and Friday (Ed: maybe this link can help) but I guarantee the Summit is unlike anything you've ever experienced. Look out!
It's an opportunity to sharpen your skills, find fresh motivation, or maybe even be called to a whole new challenge.
Imagine what could happen if we're all at our best at the most important work on earth!