A Father's Thoughts on This Fathers' Day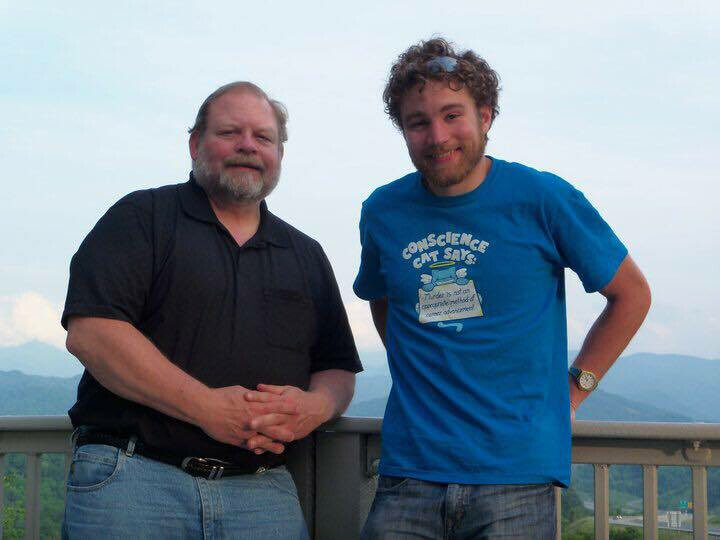 June 19, 2016. At the close of a full Father's Day I am feeling very blessed, but as the silence and darkness of night settles in, I find myself in deep sorrow for forty-nine fathers who have lost one reason to celebrate this day. I grieve your loss at the hands of an individual intent on horrific evil one week ago in Orlando.
I grieve too, for other victims in the LGBT community I have known over the last four-and-a-half decades. Friends who died of AIDS. Friends who ended their own lives. Friends who felt every isolating comment and hurtful exclusion, intentional hate, or unintended poor choice of words or actions.
I also grieve for those I have known or just met in passing, young and old, who are dead; not physically, but by the declaration of their own fathers or family. I pray that on this day, fathers would reconcile, accept, and love their LGBT sons and daughters - before some accident, or grief too big to carry, or stranger intent on evil, snatches that opportunity away forever.
I wish that I could give "free Dad hugs" to all who need that embrace, but that is a poor substitute, an insufficient balm. I could not conceive of turning away from any of my children, or the friends who have trusted me to share part of their journey and story... cross-generational, cross-cultural, within both LGBT and non-LGBT communities.
I am sorry for those times when my words and actions have failed you.
I thank you for your willingness to stay engaged in the conversation.
I have had a blessed day, and will not guilt myself out of the pleasure of that knowledge. I am joyful and hopeful for my tomorrows but I will not shield myself from shared sorrows and the deep pain of loss this day now holds for many. I am praying for each of you and all of you while I have an opportunity, as the silence and darkness of night settle in. I am praying for the light. I grieve, but not as one without hope.