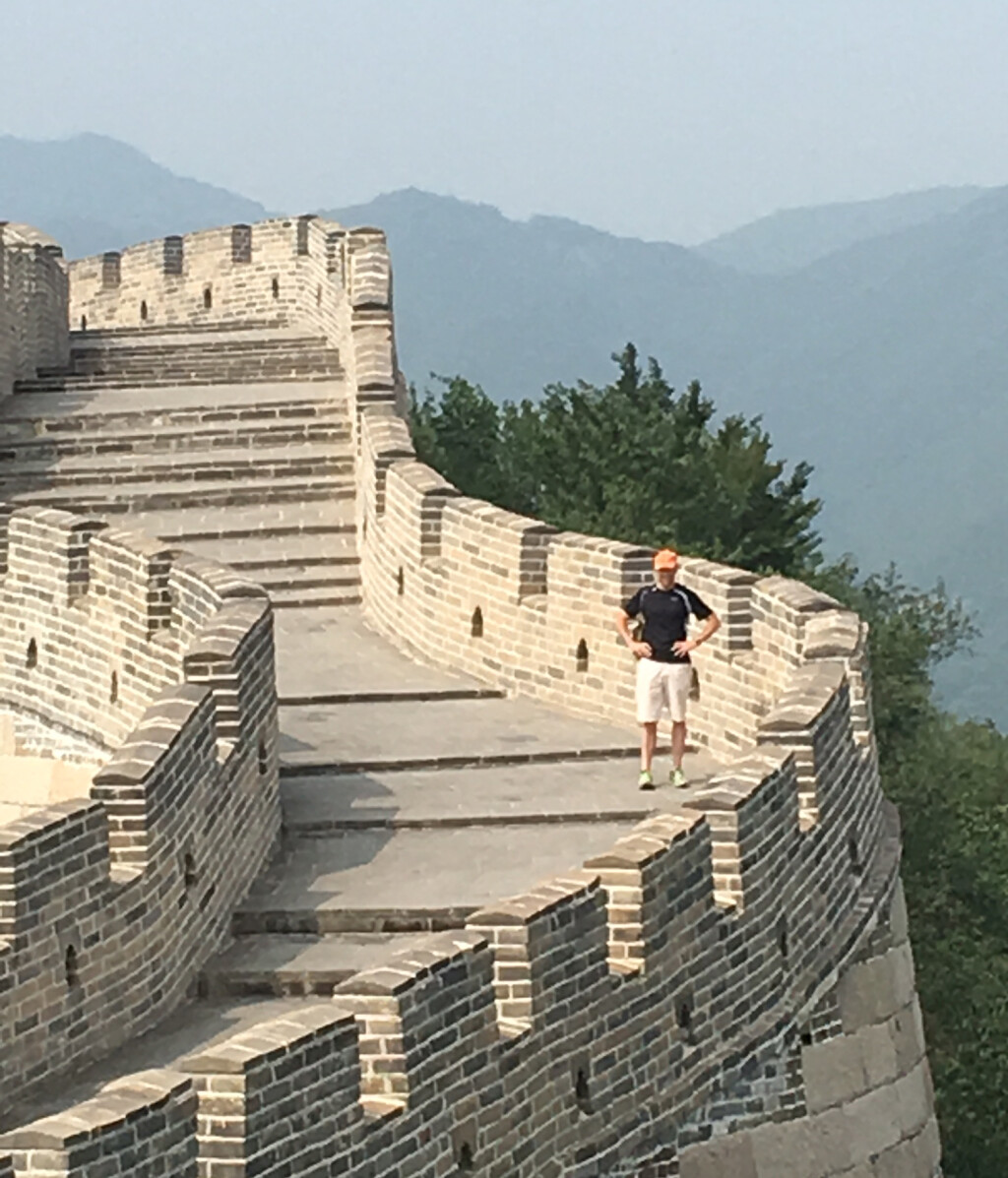 Our Grace Chapel Vision Team is just back from a fascinating Cross-Cultural Learning Experience (CCLE) to China. My wife Karen and I, along with Grace Chapel pastors Jeanette Yep and Tom Lee, elder Victor Gerdes, and GC member Tien Chen spent 8 days together learning and getting a sense of what God is up to in some parts of China.
I'll share more comprehensive reflections in a Sunday message on August 28, but in the meantime I'll offer some brief thoughts and observations....
Everything in China is BIG. From ancient – The Great Wall, The Forbidden City – to contemporary – Tienanmen Square, the Beijing airport, the Olympic Village. And the cities! China has 56 cities over 5 million people. (The US has 5!) The message is clear: "We're big. We're strong. And we're here to stay."
The churches in China are growing, whether the registered or unregistered (house church) variety. One Sunday we worshiped with hundreds of believers at the second service of a mega-church, and shopped in the church bookstore afterwards! At the same time, house church leaders are likely to be summoned to the local police station if they grow too much.
China has a rich and complex spiritual heritage, including Confucianism, Buddhism, Taoism, folk religion, and a temple where the emperor went once a year to seek forgiveness for the nation. (Sound familiar?) While the majority of young Chinese have no religious convictions, we found university students quite open to spiritual conversation.
KFC is everywhere. (And General Gao's chicken is not on the menu!)
God honors the work of His servants. The growing church in China is the fruit of visionary and sacrificial missionaries, who planted seeds and tilled the soil many generations ago. The work is being continued by faithful Chinese believers and this partnership/transition was great for us to see. I was humbled by the courage, the competence, and the commitment of the national believers and international workers who live "on mission" daily in China.
The church in the West has much to learn from the church in China. But you'll have to come on August 28 to find out!