About Our Special Offering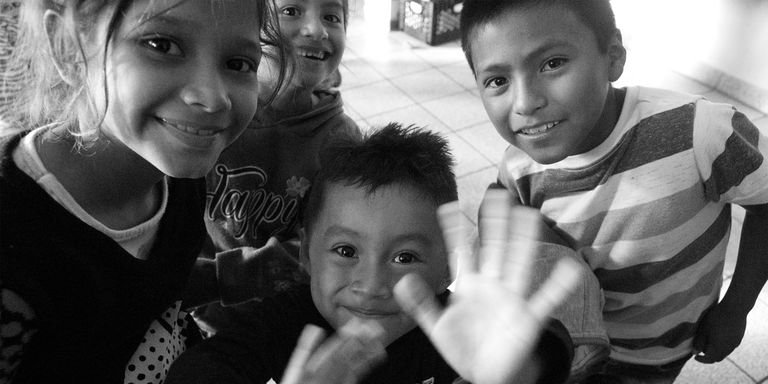 Response to the Crisis at the border
All of us wish the problems of immigration and migration could be solved. We have the opportunity to join our Grace Chapel partner, World Relief, to obey God's call to care for the sojourner and alien. World Relief provides services, support and hope to refugees and asylum seekers who are fleeing persecution, poverty, disease and war. Through our Christmas offering and out of the grace and mercy we have received, we can extend grace, mercy and thoughtful support that can remind suffering people of God's love for them.
"I was hungry and you fed me,
I was thirsty and you gave me a drink,
I was homeless and you gave me a room,
I was shivering and you gave me clothes,
I was sick and you stopped to visit,
I was in prison and you came to me."
Mathew 25:35, The Message
Our Christmas 2019 Special Offering will help meet three urgent needs:
1. As asylum seekers wait for their cases to be heard before a U.S. judge, local churches and organizations south of the border help provide for basic needs like safety, housing and food. In response to the leadership of local Mexican church pastors, we bring needed resources and guidance.
2. Trained Christian legal professionals provide safe, trustworthy legal guidance and prayer. As cases are evaluated and validated, asylum seekers learn how to take concrete legal steps which can lead toward family reunification, due process of law, adjustments of status, and when possible, a legal pathway to American citizenship.
3. Local churches north of the border can be equipped to provide prayer, community and practical guidance, as asylum recipients take first steps toward a new future. A local church can become a welcoming community where newcomers can receive case management, employment services, financial literacy…and the love of Christ.
How to Give
Give online: log in to grace.org/give and select your campus and then select "Christmas Eve Offering" from the drop down menu.


Write a check: write "Christmas Eve Offering" in the memo line and drop it in the offering box in our lobby.


Give using our app: Tap the "Give" in the main menu of our app

Select your campus
Choose "Christmas Eve Offering" from the FUND drop-down menu.

Text your campus code* to 77977
(*Campus Codes: GCLEX/GCWIL/GCWAT/GCELX/GCFOX/GCLIVE)