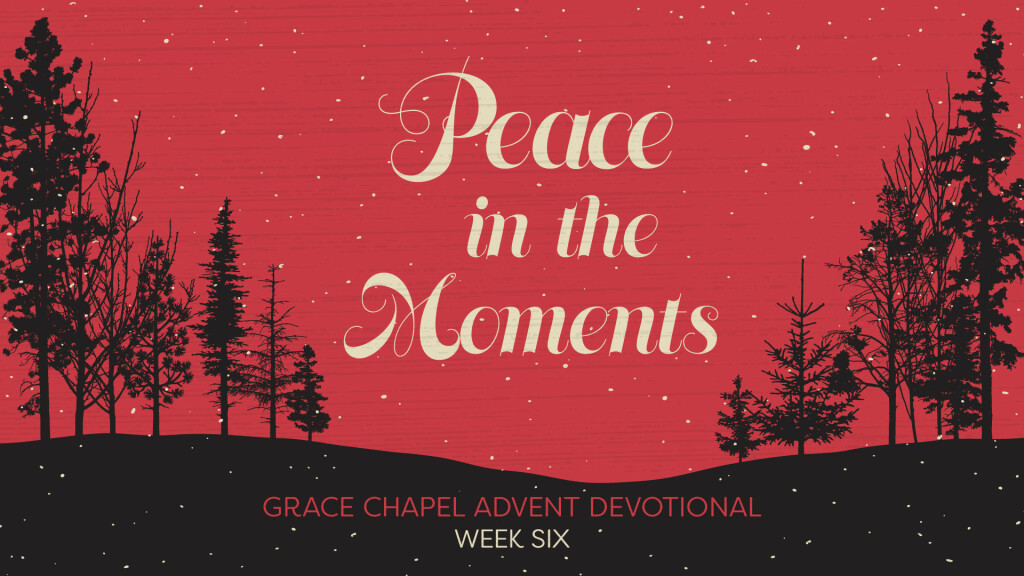 There's something nostalgic about Christmas, something reflective, that sets us looking backward to former times, happy memories, what-ifs and remember-whens. Then within days, January snaps our gaze forward: goals and resolutions, a new year and visions of what we hope to be.
We look wistfully behind and eagerly ahead—and sometimes forget to inhabit the moment we are given to live.
He is before all things, and in him all things hold together. Colossians 1:17
Jesus, in his life on earth, mastered the art of being present—an art he still practices today. He shows up at a well on a hot day, walks along the water where men are fishing, attends weddings and funerals and eats meals with his friends. He doesn't seek out "important" moments—he creates them by showing up.
Jesus did many other things as well. If every one of them were written down, I suppose that even the whole world would not have room for the books that would be written. John 21:25
He is the lord of December and of January—of the first day of vacation and the first day back to work. Of the days we can't wait for, and the days we can't get out of bed. He meets us and walks with us in ordinary time. Life with Christ is not something we'll enjoy only after we retire, or earn when we graduate or reach whatever our next mile marker seems to be. A life with the Prince of Peace is a daily life, full of plain moments as any relationship must be.
So do not worry, saying, "What shall we eat?" or "What shall we drink?" or "What shall we wear?" …. But seek first his kingdom and his righteousness, and all these things will be given to you as well. Matthew 6:31, 33
Welcome to 2018. May this be the year we look to Christ in all of our moments.
This is the final devotional in our Advent series, Peace Be with Us. Thank you for joining in this experience.