Nov 22, 2021

| by

Richard Rhodes
Special Offering
for Afghan Resettlement
During Global Awareness Week 2021 (November 14-18) and throughout the Christmas season, Grace Chapel is collecting a special offering to support the resettling of displaced Afghan people and families. In addition to collecting a Special Offering during GAW and at Christmas, we are also coordinating volunteer opportunities and a collection of donated items to support those in need.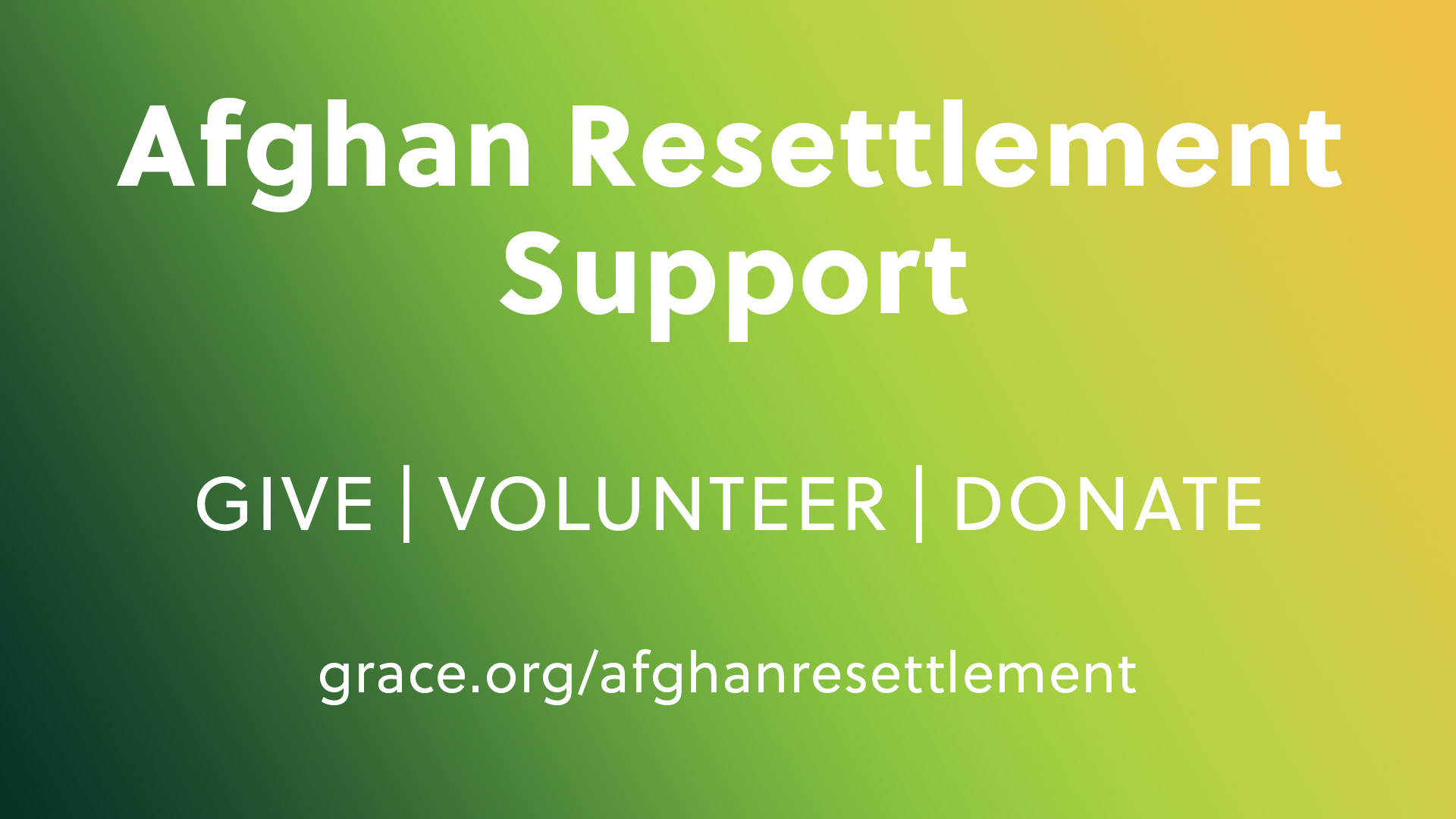 ---
Just a few months ago, we witnessed thousands of people from Afghanistan fleeing their country. Approximately 55,000 evacuees have been relocated to the U.S. and need help in restarting their lives - securing housing, employment, clothes, food, and school supplies.
Grace Chapel will be working alongside our mission partner Emmanuel Gospel Center, World Relief, and LexRAP (Lexington Refugee Assistance Program) as they assist 20 families resettling in Greater Boston and around the US. We will be collecting funds and household items, as well as finding volunteers to assist with rides for medical appointments, getting kids registered in school, navigating banks and grocery stores, learning English and other aspects of American life.
Some needs will be short term and immediate. Longer-term needs will be for friendship, community, and emotional support.
To give to this special offering, click the button below. This will present you with a choice of your local campus. Once you've selected your campus you can choose the special offering for Afghan resettlement from the dropdown menu.
Volunteer Opportunities
There are many ways that you can help welcome these new arrivals from Afghanistan…. by providing rides to the supermarket and doctor appointments, showing them around the neighborhood and public transit and setting up their apartments to make their transition to a new home a good one. You can even provide temporary housing for 2-3 months for a family!
If you would like to donate needed items for these families, click the link below to sign up to donate: